A job well planned is a job well done.
It's important to consider utility services early in your project plans. Unitil has specific installation requirements for electric and gas service that should be adhered to. This will prevent delays and possible additional costs to you.
Our goal is to ensure safe and reliable service to the consumer, and to streamline communication between our customers, contractors and other utilities.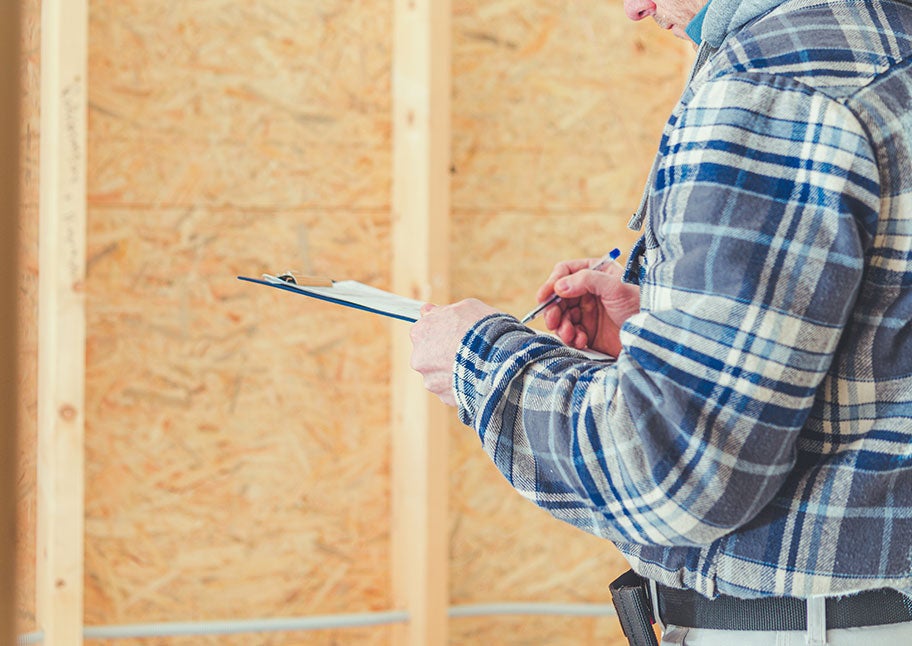 The following information has been prepared to assist you in planning your service installations. It is very important to adhere to these policies and procedures.
An application for electric service should be made by the customer or an authorized representative as far in advance as possible by calling Customer Service at 1-888-301-7700.
When applying for three phase service, customers, engineers or contractors shall give Unitil a list of the largest electrical units, their characteristics, the total connected load and their estimated peak demand.
The characteristics of proposed new equipment should be discussed with Unitil prior to purchase.
All wiring must comply with the latest requirements of the National Electric Code. Where a municipal electrical inspector has jurisdiction, his/her approval must be received at Unitil's office before electric service can be connected to either a new or modernized installation. The contractor should make arrangements with the Municipal Electrical Inspector, in advance, to avoid delays.
Customers are responsible for any damage to Unitil's equipment caused by unauthorized changes in the size or nature of the loads.
In general, there shall be only one single phase or one three phase service, of any given voltage rating installed, to a building. A building is defined as "a structure which stands alone or which is cut off from adjoining structures by fire walls, with all openings therein protected by approved fire doors."
Unitil supplies single and three phase 60 Hz alternating current, at the following voltages:
Single phase 120/240 volt three-wire service is generally supplied for residential, commercial and small industrial customers. Single phase services are limited to 400 amperes or less.
Three phase service, at the following voltages, is available for large loads:

120/208 volts wye - four wire
277/480 volts wye - four wire
Where three phase service is supplied, every effort should be made to balance the load on the three phases.
A grounded electrode conductor must be installed with all new three phase services.
Service entrance conductors must be identified in accordance with the National Electric Code.
Unitil will not supply service to a customer whose wiring is designed for resale of electricity through sub-metering. The customer or contractor shall apply, to Unitil, for a service and meter location before any electrical work is started or equipment purchased. This location will be determined by us.
We require that service entrance equipment have a minimum rating of 100 amperes.
We require access to Unitil's facilities, at all reasonable times.
All unauthorized persons are forbidden to connect, disconnect, relocate, tamper with or break seals on service or metering equipment. This does not prevent the customer from operating their own main switch or replacing blown fuses. When it is necessary to cut or remove a meter seal, for any reason, Unitil must be notified promptly.
Where temporary service is supplied, the customer will pay the full cost of installing and removing the service and metering equipment.
If three phase temporary service is required, please contact us and arrange for a site visit with one of our field representatives.
Temporary service installations must be built to Unitil standards. Contact us for more information regarding our construction standards.
Call us at 1-888-301-7700.
Unitil reserves the right to refuse and/or discontinue service to a customer where the National Electrical Code or rules of other authoritative agencies are violated, or where the customer's equipment or operating methods adversely affect service to other customers. Service will again be available when the issue has been remedied.
Unitil will supply, install, own and maintain single phase and three phase services not exceeding 400 amperes.
Single phase overhead services not exceeding 400 amperes in size will be installed at no cost to the customer under normal conditions.
The customer is billed a flat rate excess cost on normal, new underground service installations not exceeding 400 amperes in size.
Services exceeding 400 amperes in size are supplied, installed, owned and maintained by the customer. The customer should contact us to discuss the installation of these services. We will bill the customer for assistance with the installation of customer-owned services.
Unitil will install overhead service wires, at no charge, where the customer's point of attachment can be reached without exceeding the addition of one pole. Span distance will be determined by approved Unitil construction practices and field conditions.
If the customer is on the opposite side of the road from the main pole line and cannot be reached from an existing pole, a pole for clearance purposes will be installed by Unitil at no charge to the customer, providing the distance from this new pole does not exceed a normal service span. This road clearance pole will be set at a point designated by Unitil.
Where a customer who is located on the opposite side of the road from the main pole line elects to install an underground service, and the building could not be reached from an existing pole without exceeding one span, a road clearance pole will be set, at no charge to the customer, provided that the distance from the existing pole would not have exceeded 300 feet. A customer who is not entitled to such a road clearance pole may have a pole installed on the customer's private property, on a full cost basis for such pole installation.
Additional poles and wires necessary for service on private property are paid for by the customer, but installed and owned by Unitil.
The customer's service entrance conductors must be of sufficient length to permit drip loops in connecting to Unitil's service wires. Three feet of conductor beyond the service head will usually be sufficient. Unitil will specify where additional length is required.
The point of attachment, on the customer's premises, will be designated by Unitil and should be so located as to permit the shortest practical length of service wires from Unitil's pole. Suitable anchorage for the service wires must be provided by the customer. This may require additional reinforcement at the location designated. The Contractor should install suitable permanent anchorage for the service on brick, cinder block or masonry construction. Eye bolts will be supplied for this purpose, by Unitil, and installed by the customer or contractor. The point of attachment of the service conductors must be so located as to provide the following minimum clearances:
Above roads, alleys, driveways, parking lots and areas subject to truck traffic: 16 feet
Above spaces and ways subject to pedestrians or restricted traffic only: 12 feet
Service conductors shall have a clearance of no less than 3 1/2 feet from the highest point of roofs over which they pass, if the roof is not accessible to pedestrians. A clearance of 11 feet is required if the roof is accessible to pedestrians.
When a structure is too low to meet these requirements, a service mast (or pole) of a size and type approved by Unitil must be furnished and installed, by the customer, to obtain the required service entrance clearance.
Service entrance conductors shall be provided, by the customer, in approved conduit or service entrance cable on the exterior wall of the building from the point of attachment to the service entrance switch. The meter base shall also be provided and installed by the customer.
Service cable may use a corner of the customer's building for incidental support, but in no case will Unitil provide, own or maintain a cable which is run longitudinally along the surface of the building.
Where underground service distribution is available, the customer shall supply, install, own and maintain all conduits. The conduits shall be installed in accordance with Unitil standards.
At a customer's request, or where conditions require it, an underground service may be installed from overhead supply lines. Normally, all conduits and clamps to be attached to the pole will be supplied by the customer and installed and maintained by Unitil at the customer's expense. We can also supply the conduit and clamps attached to the pole and bill the customer. All other conduit will be supplied, installed and maintained by the customer. Installations shall be in accordance with Unitil standards.
No single conduit having an inside diameter of less than three inches or greater than five inches should be used and no more than two four-inch conduits will be permitted on any pole. Unitil will specify the height of the riser, the location on the pole, and the location of the bend at the base of the pole. If more than two conduits are required (including others), they shall be supported clear of the pole, by means of approved standoff brackets.
Unauthorized people are not permitted to do work of any kind on a pole, unless the pole is owned by the customer, and Unitil's supply wires have not yet been attached hereto.
The neutral wire, on all services, shall be grounded on the customer's premises in accordance with the National Electrical Code. The grounded neutral service conductor shall be identified by white or gray.
Our meter installation policy provides information on meter locations and approvals, specifications, customer responsibilities and Unitil policies.
An application for an electric meter installation should be made by the customer or an authorized representative as far in advance as possible by calling Customer Service toll-free at 1-888-301-7700. Our business hours are 7:00 AM to 7:00 PM Monday through Friday. Our automated services are available 24 hours a day, 7 days a week.
Policies and procedures:
Self-contained socket metering is standard where the line-to-ground voltage does not exceed 150 volts and load-side capacity is not more than 400 amperes for single-phase services or 400 amperes 120/208 for polyphase services. For all other meter installations, the Meter Department will specify the type of metering.
ALL METER LOCATIONS MUST BE PRE-APPROVED BY UNITIL. Outdoor locations are required unless an exception is granted by Unitil. Each location shall be readily accessible to Unitil representatives for meter reading, testing and maintenance. Service will not be provided if access to the meter requires Unitil employees to use adjacent property, climb fences or other obstructions, or cause damage to the customer's shrubbery or flower beds. The grade under the meter must be level to provide a safe working area. The meter shall not protrude over a sidewalk or driveway.
Acceptable locations for meter socket:

Located on the front one-third of the house closest to normal public access and/or Unitil service point
Located on the driveway gable side
Located in an area that is not subject to being fenced
Located on a structure that is owned by the Customer

In areas subject to vandalism or damage, meters shall be located within a suitable box furnished and installed by the customer. Hasps shall be provided on such boxes for the installation of Unitil padlocks. Relocation of meters and equipment because of tampering or vandalism will be at the customer's expense.
In multiple occupancy buildings, meters may be installed in one common location with its own outside entrance.
Meter sockets must be installed so that the face of the meter is between 3-½ and 5-½ feet above the finished grade. Any deviation from this must be pre-approved by Unitil's Meter Department. For cases where there are vertically stacked meter bases, such installations shall not be located that would result in the top of the meter being more than six (6) feet, nor the bottom of the meter being less than three (3) feet above the ground or final grade. A clear area of three (3) feet is required in front of the meter.
Multiple meter sockets with ringless sockets shall have separate covers for each meter position. Single covers for two or more meter positions are not acceptable. Meter sets at locations with multiple sockets require verification by Unitil technicians to ensure the meter socket is associated with the proper tenant.
Meter sockets shall be mounted plumb and firmly secured to supports with ample space (3 feet) around meters to allow for testing, reading and repairing.
All multiple meter sockets and customer disconnecting means must be plainly and permanently marked for proper apartment, floor, office, etc. (identical to 911 protocols).
For new services, Unitil requires access to the service panel to verify that the main breaker is off and the service entrance cable is terminated.
Unitil may require verification that the main breaker is off before energizing a meter as part of a new set or reconnection.
Unitil will not combine two or more meter registrations at the same location for billing purposes. Load totalization of two electric services on the same premises, where permitted by Unitil, will be at the expense of the customer.
All cabinets, switches, circuit breakers and other enclosures giving access to unmetered wiring must be equipped with a means for Unitil to install sealing devices. The service switch or circuit breakers, when installed on the line side of the meter, shall be so designed that the unmetered wiring is inaccessible without breaking the seal, even during the replacing of fuses.
Authority to cut meter seals or other sealing devices may be delegated to other than authorized Unitil employees by specific request. It is the responsibility of the electrical contractor to contact Unitil and request permission before removing or cutting any meter seal or sealing device of ours.
Meter sockets shall be UL approved.
Meter sockets with bypasses are required on all single phase commercial, three phase self-contained commercial and 400 amp residential installations.
For underground services installed by Unitil, a 200 amp underground meter base is required and is provided by the customer. Combination (overhead and underground) bases are not acceptable.
When an existing installation is changed to accommodate a different type of service, such as electric water heating, additional terminals must be furnished and installed by the customer at the time of change.
Special attention is needed to the metering details of four-wire 480 Wye/277 volt services. They must be discussed with the Meter Department Supervisor before any work is started.
Meter pedestals are free-standing units intended to be mounted outdoors in conjunction with underground wiring. If a free-standing meter pedestal is used, it must extend a minimum of 30 inches below the finished grade. The pedestal shall have a stabilizing means extending below the frost line to insure that the meter mounting stays in a plumb position.
Meter pedestals must also incorporate circuit breakers, but these are not intended to replace the service disconnection means required at the building.
For all installations requiring instrument transformers, the transformers will be furnished without charge by Unitil. The customer will install all instrument transformers. Enclosures shall be approved by Unitil but furnished and installed by the customer. Such enclosures shall conform to specifications in the National Electrical Code and all transformer enclosures shall have provisions for Unitil locks.
Instrument transformers are to be installed by the customer in separate compartments of switchgear and must have both:

A barrier which physically isolates the instrument transformers from all other equipment, and
A separate door for the compartment with sealing facilities

Instrument transformer primary connectors and connections to service conductors will be supplied and made by the electrical contractor.
Except for Unitil-owned metering equipment, no instruments, meters or other equipment shall be placed in the instrument transformer compartments or connected to the secondaries of metering transformers. Please contact us to review all instrument transformer installations.
Natural Gas Requirements
More and more businesses are realizing the benefits of using clean, versatile natural gas to meet a variety of energy needs. And, natural gas service installation is FREE for most business customers that are located adjacent to an existing main line, dependent upon the level of use.
Installation Guides
To request a natural gas installation, the contractor or property owner will need to complete an application. Please be prepared to provide the following information:
Customer name, mailing address, phone number and daytime contact information
Address of service location
Contractor name, address, phone and fax numbers
Desired date of service
To request natural gas service, please fill out our online form or call us at 1-888-486-4845 to learn more.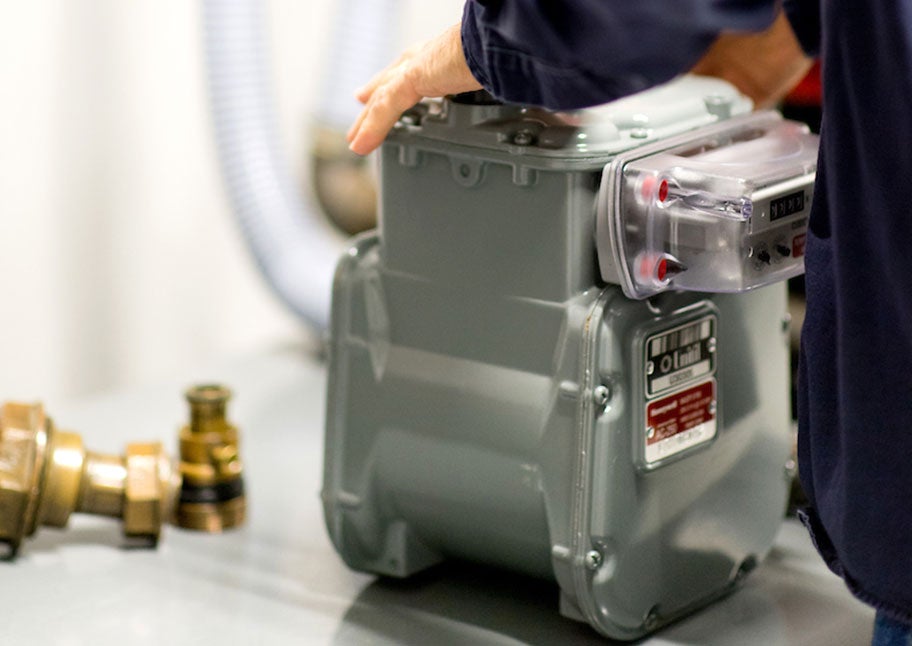 Have a question or need assistance?
We know that you share our concerns for safety. Please review these materials and contact us to speak to a Customer Energy Solutions associate.
Our business hours are 7:00 AM to 7:00 PM, Monday through Friday. Our automated services are available 24 hours a day, 7 days a week.
Contractor Request Forms
Let's get started
We provide online request forms for common electrical and gas projects to help get your project underway quickly and with the right standards in place.