Getting you back online as quickly and safely as possible.
The process of restoring your service varies depending on whether you are an electric or natural gas customer. But regardless of which service we're providing, one thing is the same: Unitil takes a planned approach to restoring your service as quickly and safely as we can.
Jump to electric service restoration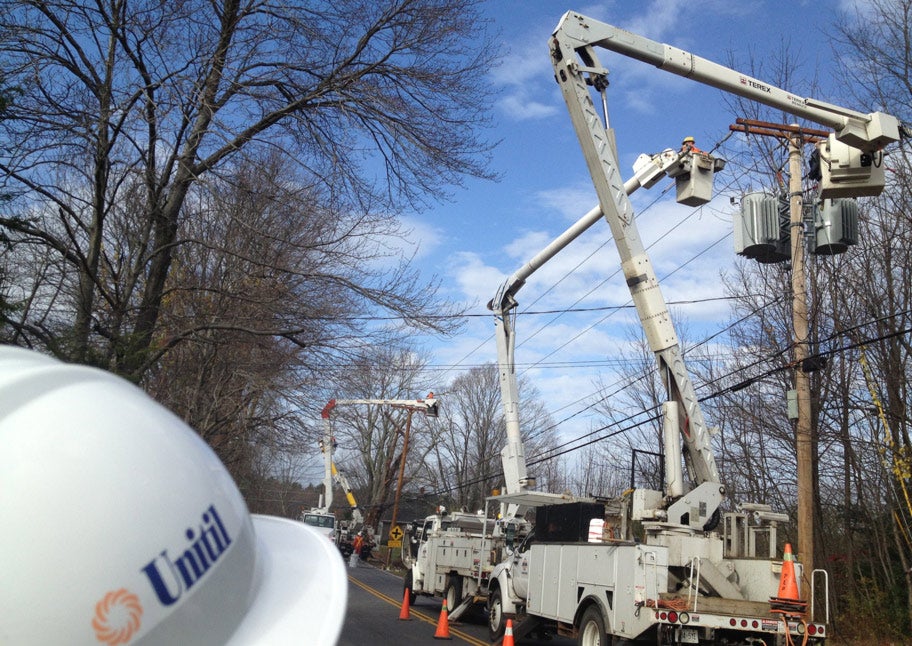 Restoring Your Electric Service
New England's severe weather, accidents and other unforeseen events can result in loss of power.
Sometimes there are small, or "blue sky" outages that occur from equipment failures, quick-hitting storms or even animals that cause localized trouble on the electrical system. In these cases, a customer calls or reports a power outage online, we send a crew to investigate, and the issue is resolved within minutes or hours.
Other times, major storms or natural disasters cause widespread damage to the region's electrical system. No matter the size or scale, our job is to restore your service. And we won't stop working until we do. Here's how we do it.
Steps for Electric Restoration
Throughout an electric service interruption, we provide regular updates of our progress through customer notifications (be sure to update your communication preferences!), on our website and social channels, to the media and through our automated phone service (1-888-301-7700).
Restoring Your Natural Gas Service
Natural gas has a proven record of safety — accidents are relatively rare. But sometimes Mother Nature, accidents or other unforeseen circumstances can disrupt gas service without warning.
When that happens, we're committed to restoring your natural gas service as quickly and as safely as possible. And we do it in a number of ways.
First, we do all we can to prevent service outages by monitoring and continuously improving our infrastructure with state-of-the-art systems and equipment. They help us locate leaks and repair damage before they become emergencies. Most issues are isolated to individual locations and can be resolved with a routine service call.
However, occasionally, more serious issues are discovered which require service interruption and larger scale repairs. During restoration, there are multiple steps that require close cooperation between Unitil and our customers to ensure a safe and efficient return of service. In large-scale interruptions, natural gas supply must be turned off to the affected areas to ensure public safety and allow us to fix the problem before we can turn it back on.
Do you have a gas emergency?
If you suspect a gas leak, leave immediately and call 911 from a safe distance.
Steps for Gas Restoration
Although they are rare, during large-scale interruptions we provide regular updates of our progress through our toll-free number (1-888-301-7700) and online on our website and social channels.
Pipeline Safety
A safe system is our top priority
Our control and monitoring center offices operate 24/7. We regularly patrol our pipeline, conduct planned inspections, and invest millions each year in replacements and upgrades. We also work to prepare first responders for emergency response.