Taking a proactive approach.
We routinely monitor our power lines and equipment for nearby trees that could cause issues.
If you see a fallen or potentially hazardous tree or branch call us right away at 1-888-301-7700 or notify us by filling out the form below. Please remember to leave a callback number in case we have questions.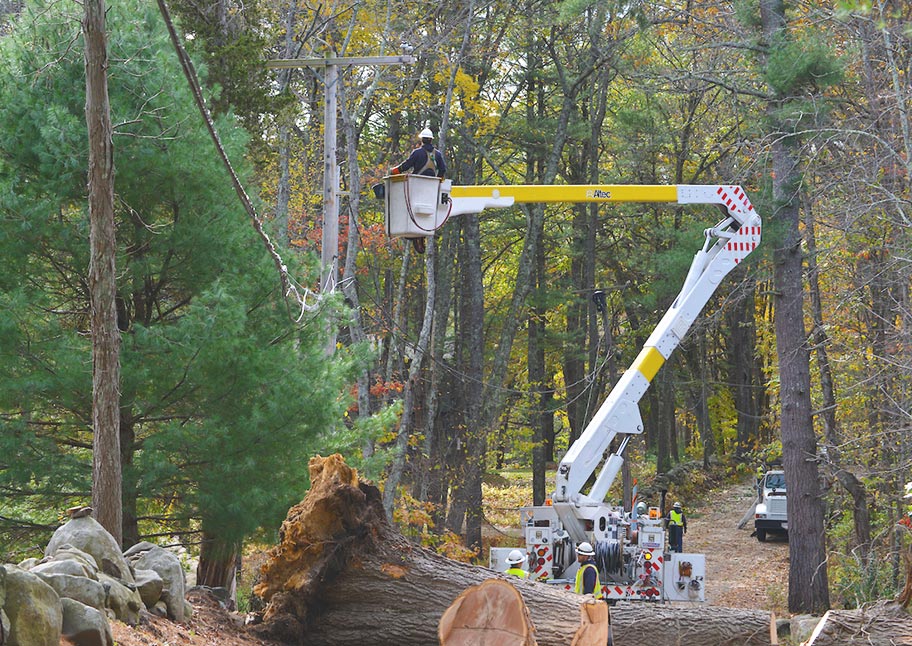 Did you know we have a comprehensive tree trimming program?
Learn more about our methodology and practices — and why you might see us on your street.