Taking a proactive approach.
We routinely monitor our power lines and equipment for nearby trees that could cause issues.
If you see a fallen or potentially hazardous tree or branch call us right away at 1-888-301-7700 or notify us by filling out the form below. Please remember to leave a callback number in case we have questions.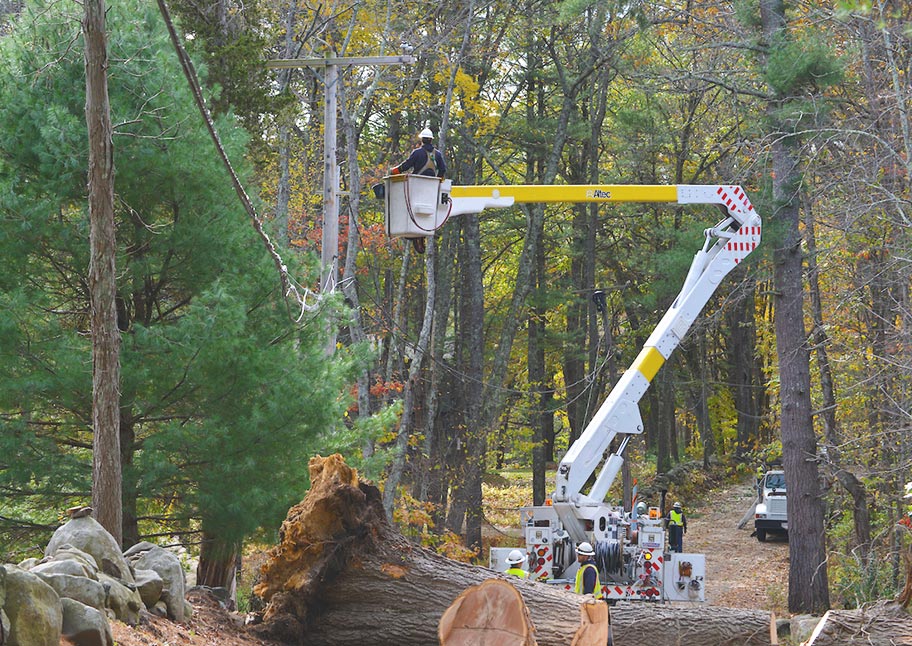 Tree Trimming
Proactive pruning for more reliable service
Unitil's Forestry division is headed by arborists and tree enthusiasts, who you might see on your street performing scheduled pruning work to increase our system's reliability. We also offer tips for energy-saving landscaping in your own backyard.