Trees are our responsibility and yours.
Tree damage and falling limbs — usually due to heavy snow, ice or wind — are the primary causes of power outages. Our certified arborists work with commercial and municipal arborists and tree services throughout our service areas to maintain vegetation around our facilities and electrical sources. This work has had a considerable effect on our ability to more reliably keep your power on.
As a customer, there are also steps you can take to help keep our lines branch-free. Together, we can help prevent power outages from trees.
Landscaping Around Equipment
Avoid service interruptions and save energy through smart yard planning.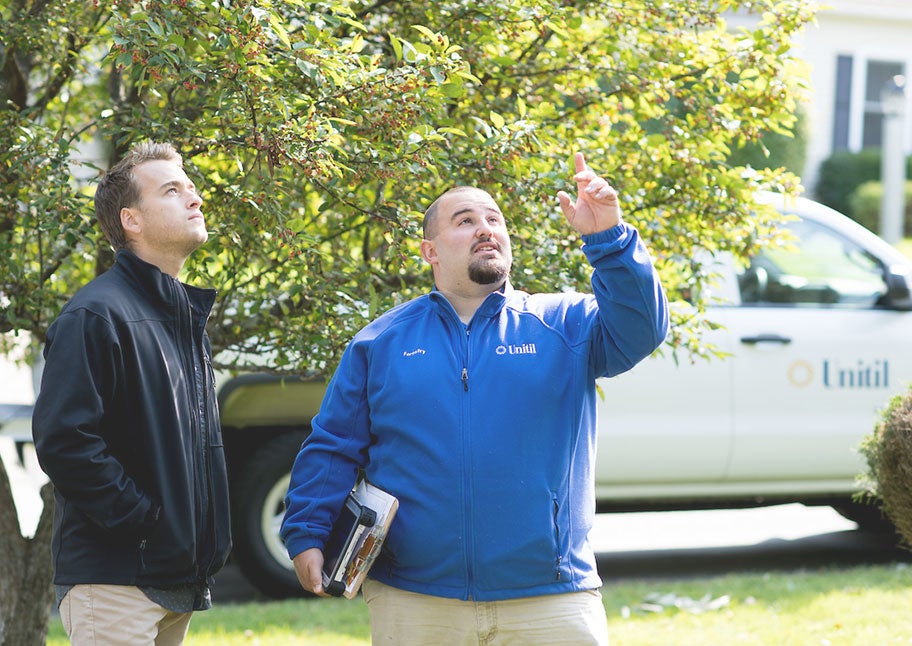 Unitil's Preventative Tree Maintenance
Trees growing near power lines can be dangerous. Unitil schedules maintenance tree pruning in your area every five years. We use industry best management practices and techniques that minimize disease and decay entry points.
Pruning or removing a tree near power lines?
Unitil will disconnect the electric service and reconnect the service after tree work is completed, free of charge. Please schedule by calling.
Did you know?
Unitil's rights-of-way maintenance program is based on a specific set of environmental principles and practices called Integrated Vegetation Management (IVM).
Storm Resiliency Program
Proactive pruning for more reliable service
Unitil performs scheduled enhanced tree removal and pruning to help increase our electric system's resiliency during a major storm. Your consent to this important tree work can help prevent power outages!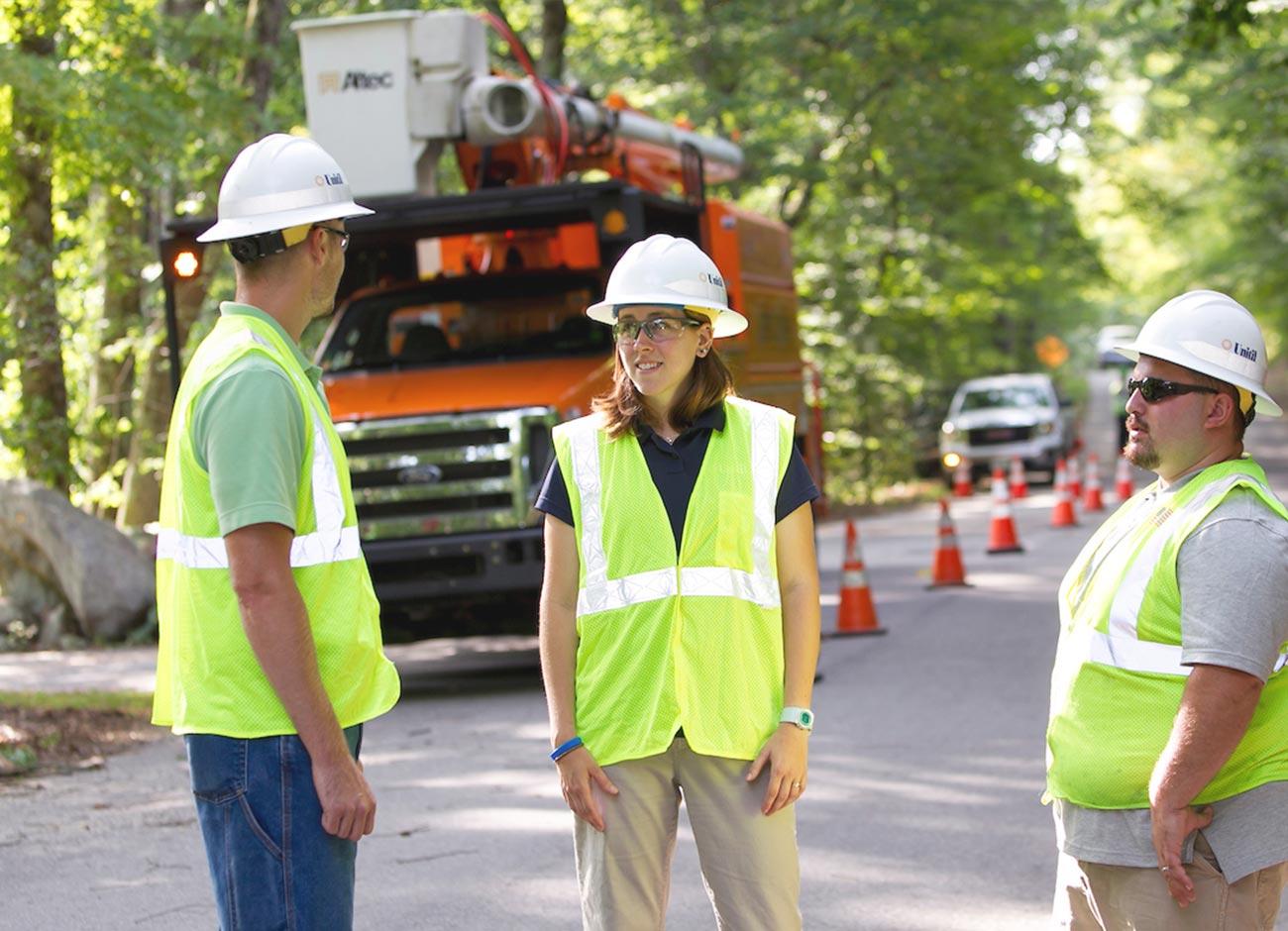 Right Tree, Right Place
Energy-saving trees
We offer free replacement trees to residents who grant permission for trees on their property to be removed as part of our Storm Resiliency Program. These trees allow you to save money and conserve energy when strategically planted around your yard.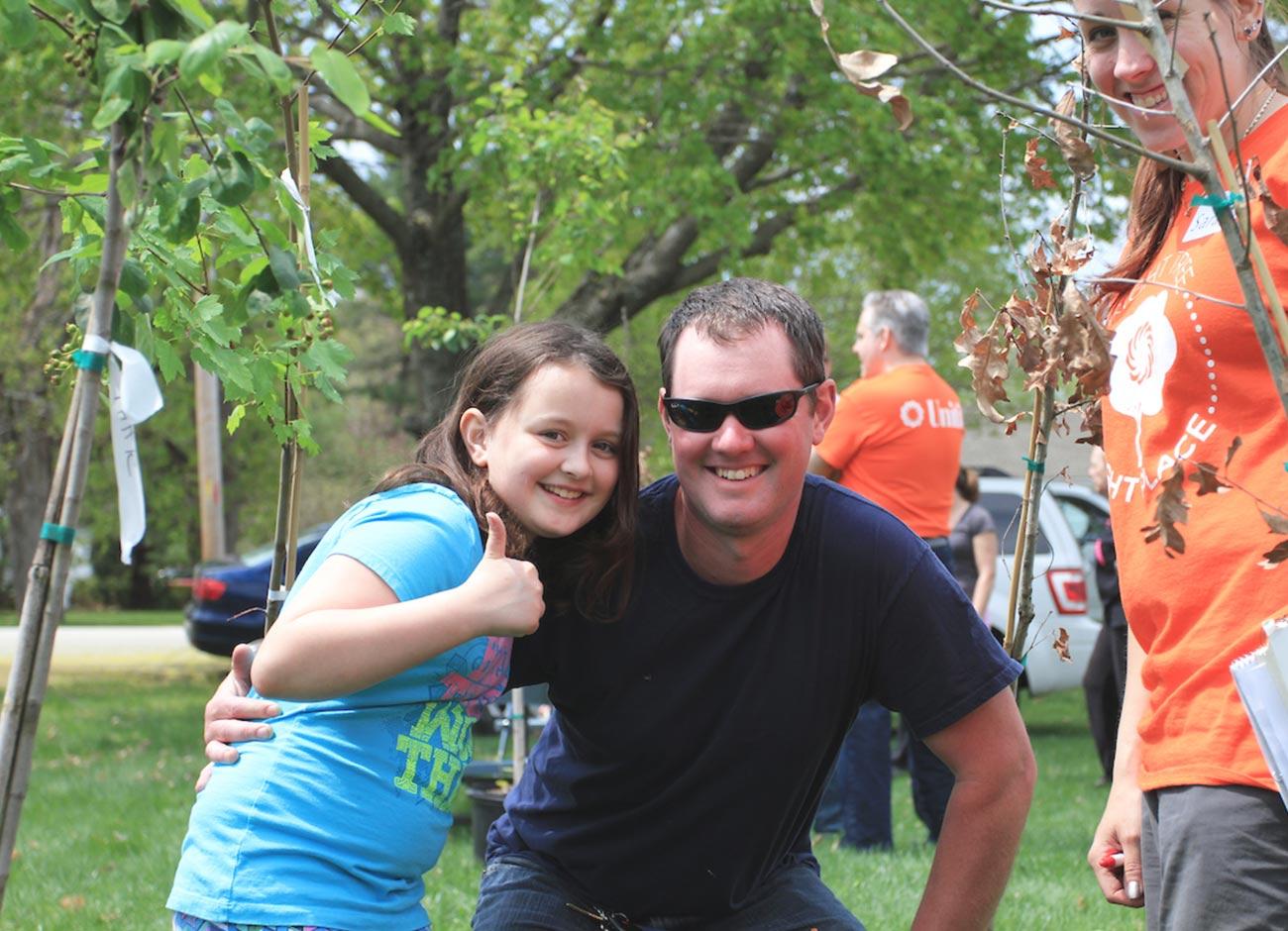 Our Equipment & Your Property
What about the lines on your property?
It's your responsibility to keep trees clear of the electric service line that runs from the pole to your house. Stay at least ten feet away from these energized lines and don't attempt to prune trees or branches around them on your own!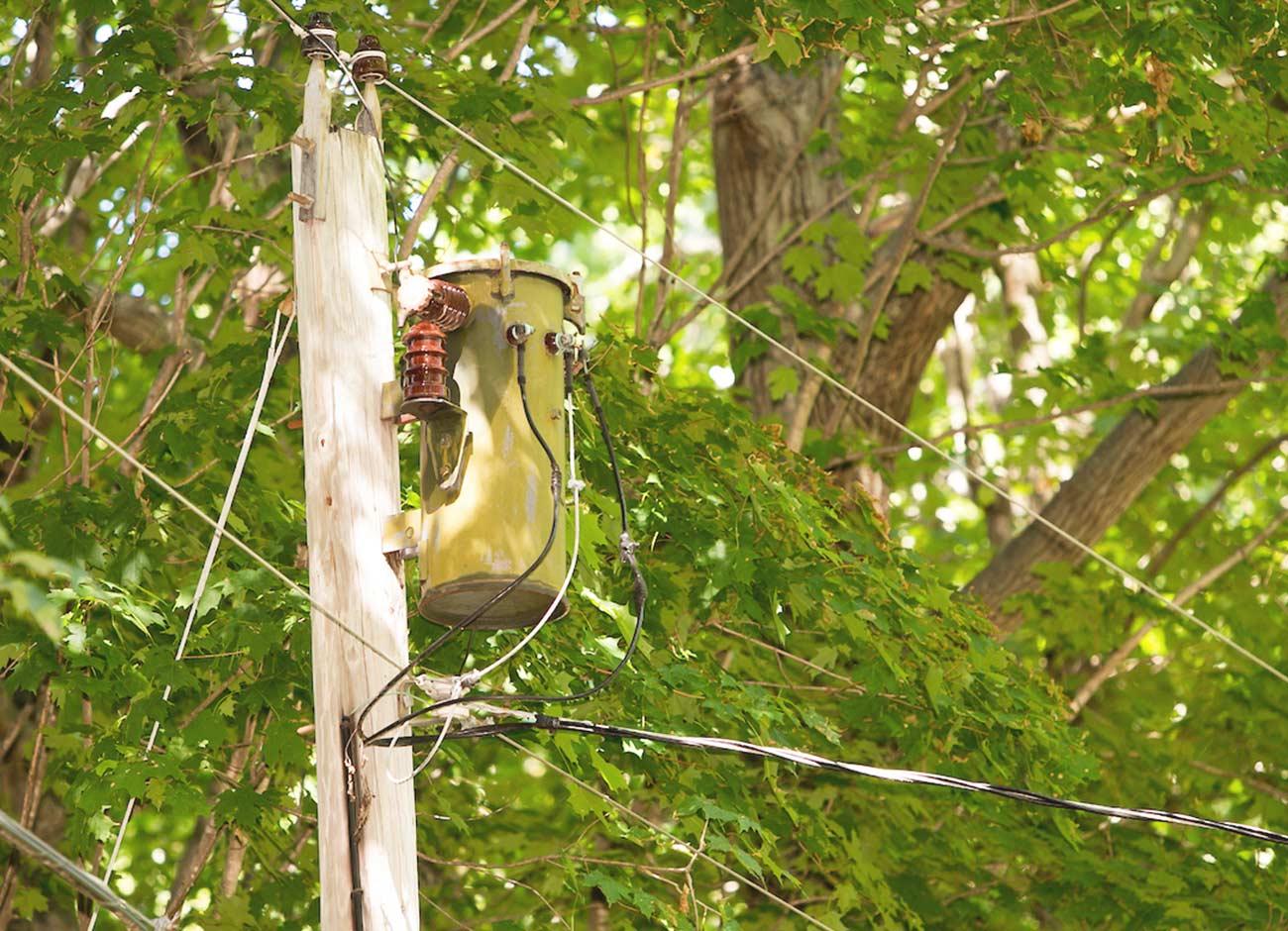 Frequently Asked Questions
Dedicated to supporting communities and the environment
Our forestry team participates in town, community and school tree planting and education events like Arbor Day and Earth Day. Our Certified Arborists can participate in your event. We're happy to work with you!