Trees are our responsibility and yours.
Tree damage and falling limbs — usually due to heavy snow, ice or wind — are the primary causes of power outages. Our certified arborists work with commercial and municipal arborists and tree services throughout our service areas to maintain vegetation around our facilities and electrical sources. This work has had a considerable effect on our ability to more reliably keep your power on.
As a customer, there are also steps you can take to help keep our lines branch-free. Together, we can help prevent power outages from trees.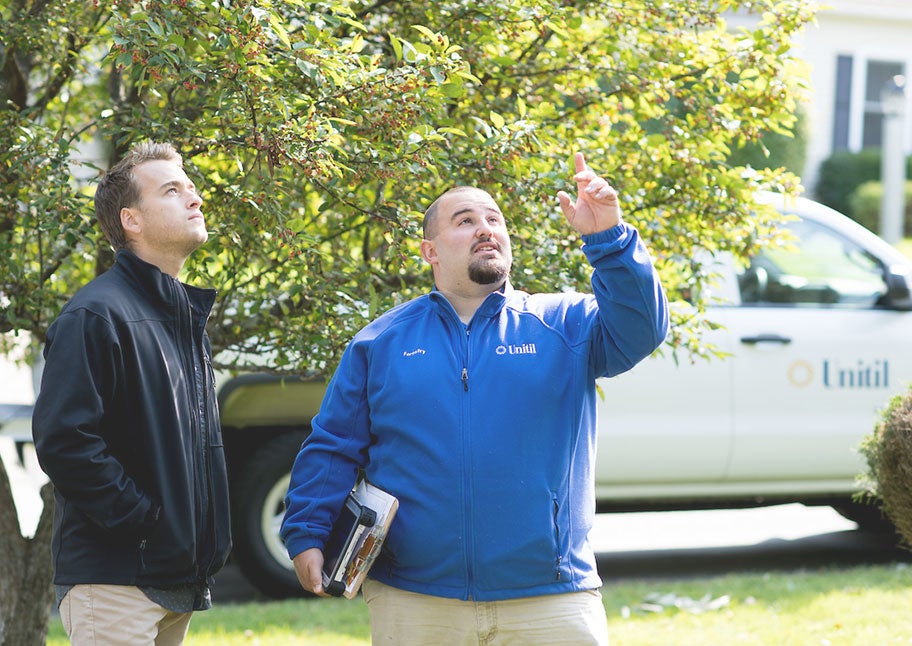 Unitil's Preventative Tree Maintenance
Trees growing near power lines can be dangerous. Unitil schedules maintenance tree pruning in your area every five years. We use industry best management practices and techniques that minimize disease and decay entry points.
Maintenance pruning — COVID-19 procedure changes
Our forestry personnel and partner line-clearance tree pruning vendors will NOT be knocking on your door to notify you of tree pruning maintenance work. You will be getting an automated call when work is scheduled for your area.
If you have questions, concerns, or want to talk to someone before the work is done, press option 2 after the recording to be directed to a voicemail box.
Customers will be contacted directly by forestry personnel to discuss and approve any tree removals over 8" in diameter before they are removed.
Ribbons left on risk trees by forestry personnel are to aid in the identification and discussion of removal possibility. Removal will not occur without discussion with the property owner first.
Unitil's pruning is limited to tree branches that affect electric wires. We don't trim or remove trees that affect individual service lines or phone and cable wires.
It is the home/business owner's responsibility to keep the trees clear of the electric service line that runs from the pole to the home/building. Stay at least 10 feet away from these energized lines and don't attempt to prune trees or branches around them on your own.
Hire a qualified professional and always assume lines are energized. Unitil does not prune unless there is apparent wear or hard contact pushing the service line out of its normal arc. All house service pruning requests are reviewed by a Unitil arborist. If it is necessary, we'll have a contractor perform the pruning for you.
One of our techniques, directional pruning, directs tree growth away from power lines. This pruning practice was developed in conjunction with the U.S. Forest Service and is endorsed by the International Society of Arboriculture, the National Arbor Day Foundation and other tree-care professionals around the world.
The following illustrations are examples of the proper directional pruning for shade and ornamental trees. Doing your own pruning? Look up! Always maintain a ten-foot clearance and be careful with ladders and equipment.
Side Pruning
We strive to trim vegetation to approx. ten feet back from electrical wire. This pruning is conducted pole to pole.
Overhead Pruning
Typically we trim 15 feet above the wires on top of the poles. Greater clearance may be required depending upon tree species and location.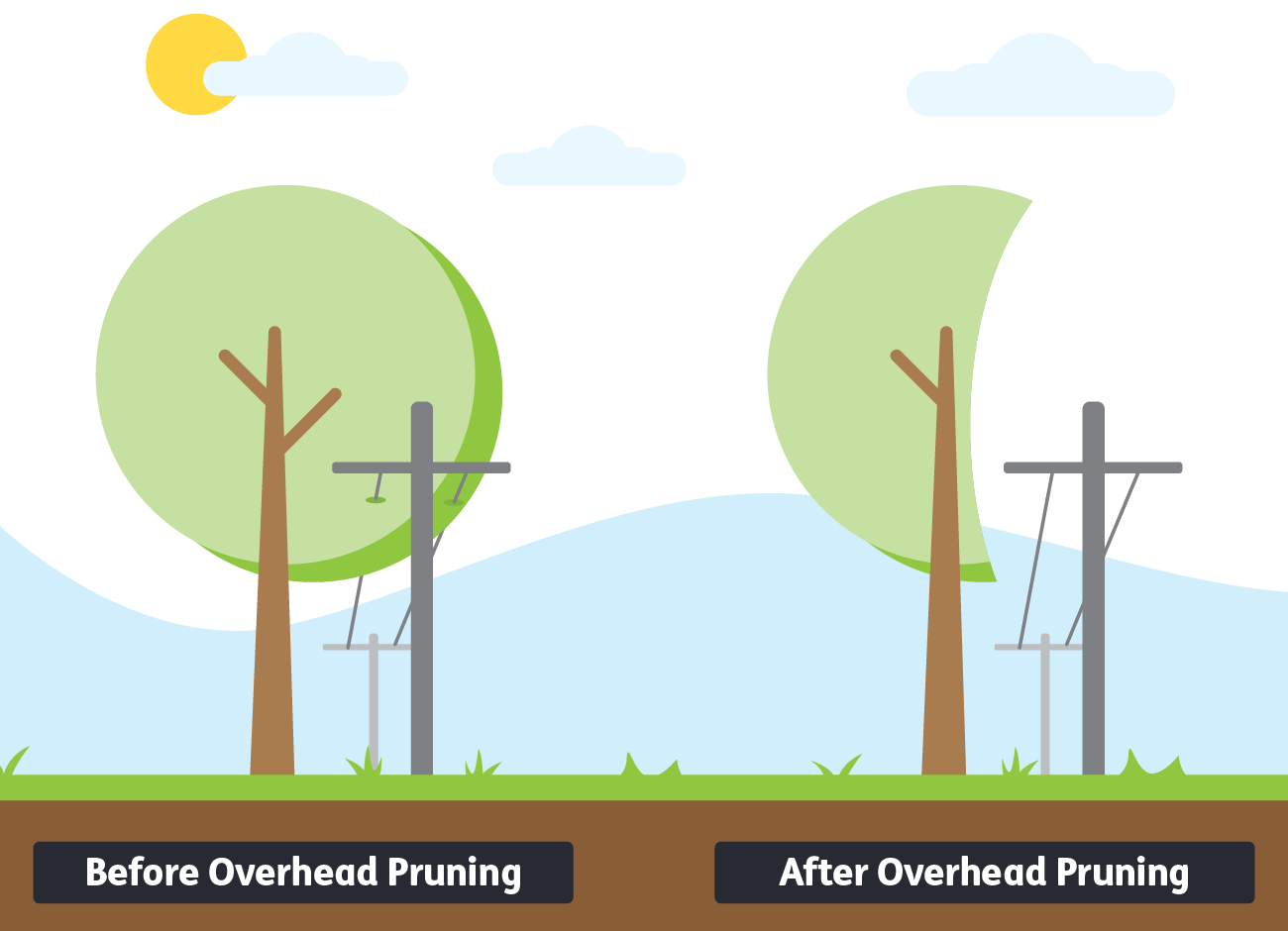 Ground Cut
Ground cutting includes the removal of small trees and brush eight inches in diameter or less for species with the capacity to grow into the wires.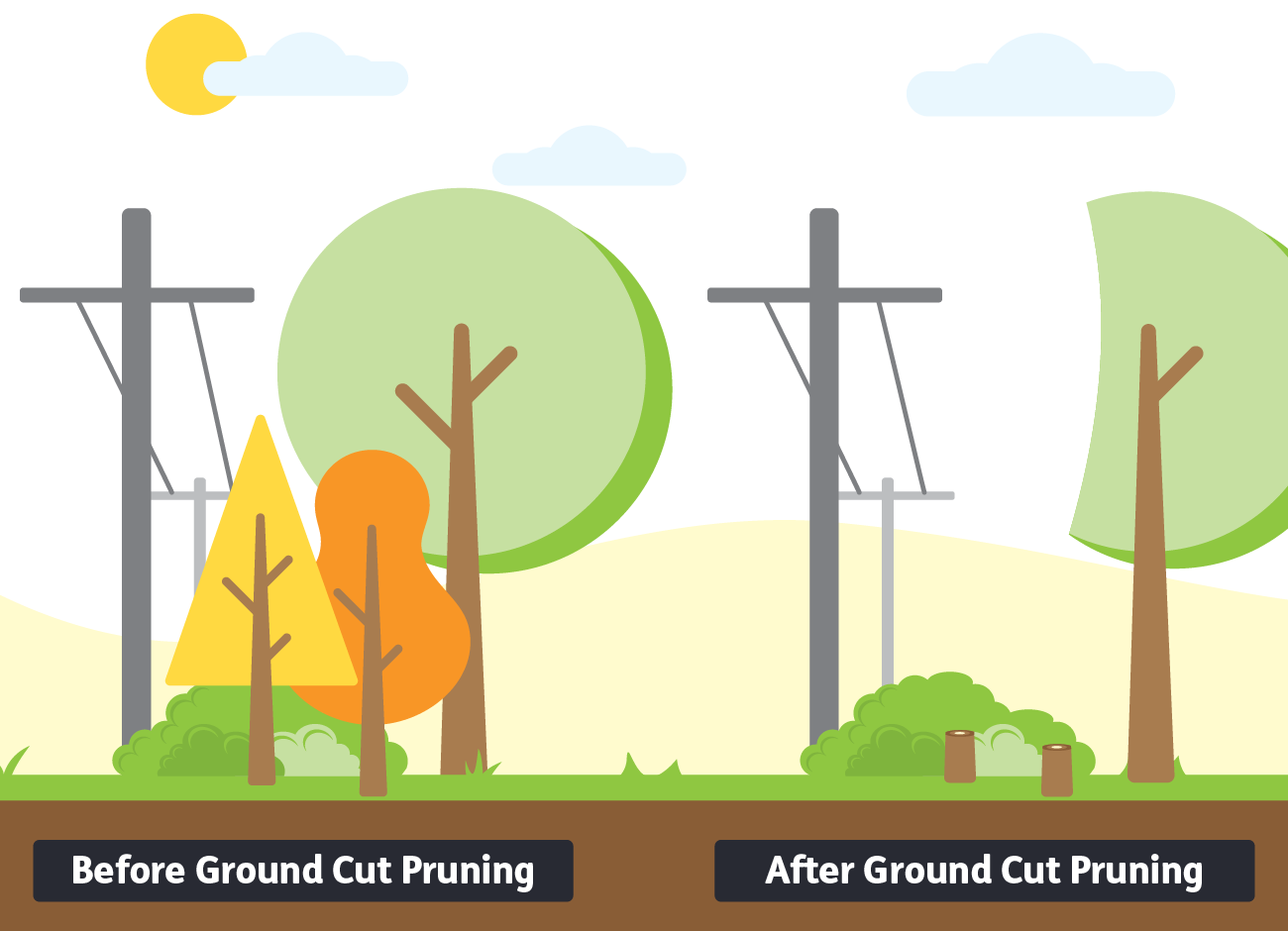 Under Pruning
We cut along the ground to remove small trees. For larger trees, we keep a four-foot radius below and around the lowest wire attachment by pruning and removing deadwood or hazardous branches.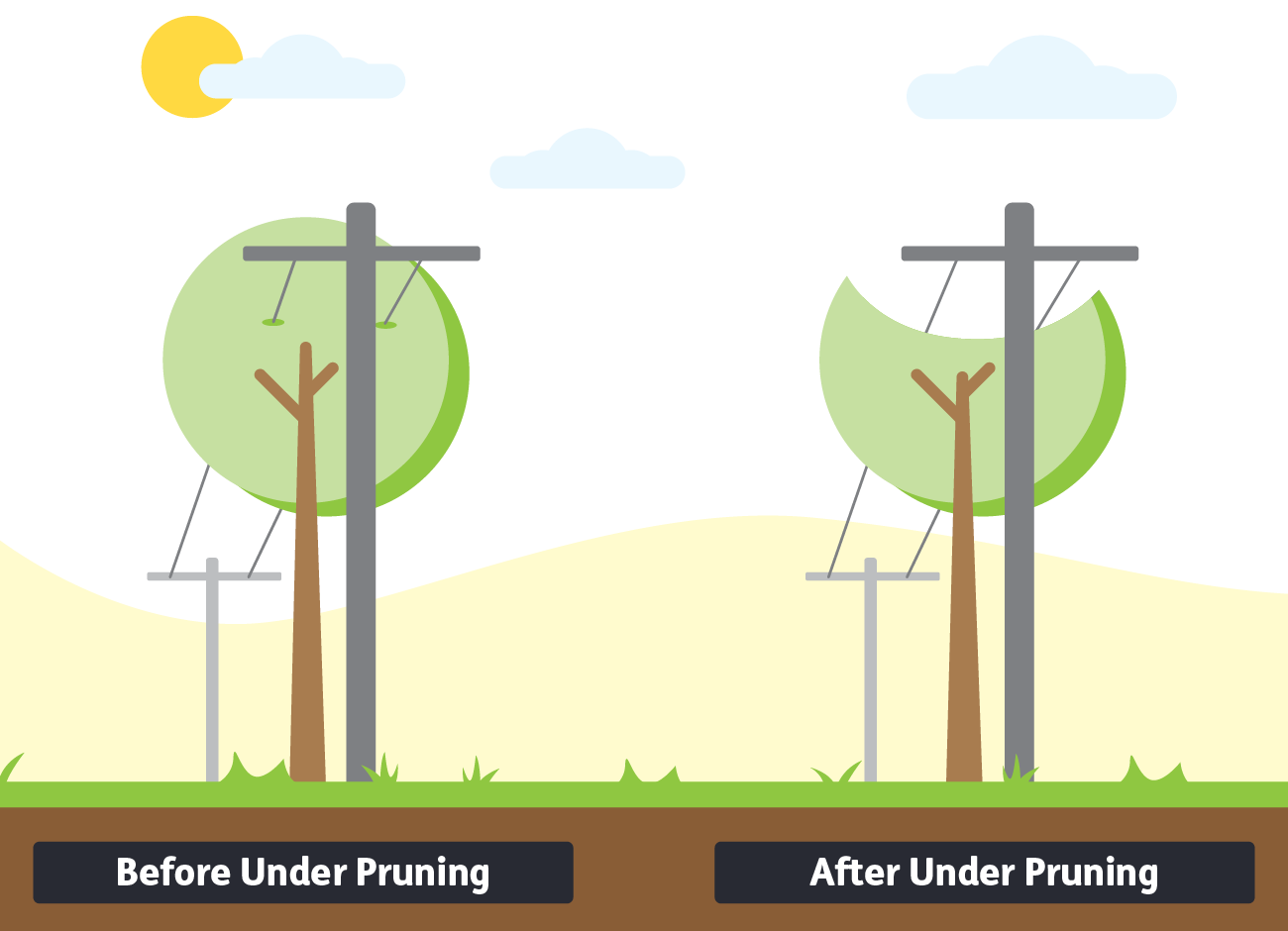 Trimming around distribution lines
Distribution vegetation management is systematic removal of vegetation growth and damaged or defective limbs along distribution circuits, roadways and driveways. Using a bucket truck, operated by line-clearance certified contractors, we remove limbs, branches and trees that are in danger of coming in contact with power lines and poles. You'll be notified of upcoming work before we start.
During cycle pruning, we sometimes identify trees on your property that need removal. We'll notify you if action is necessary. You're welcome to discuss it with us further.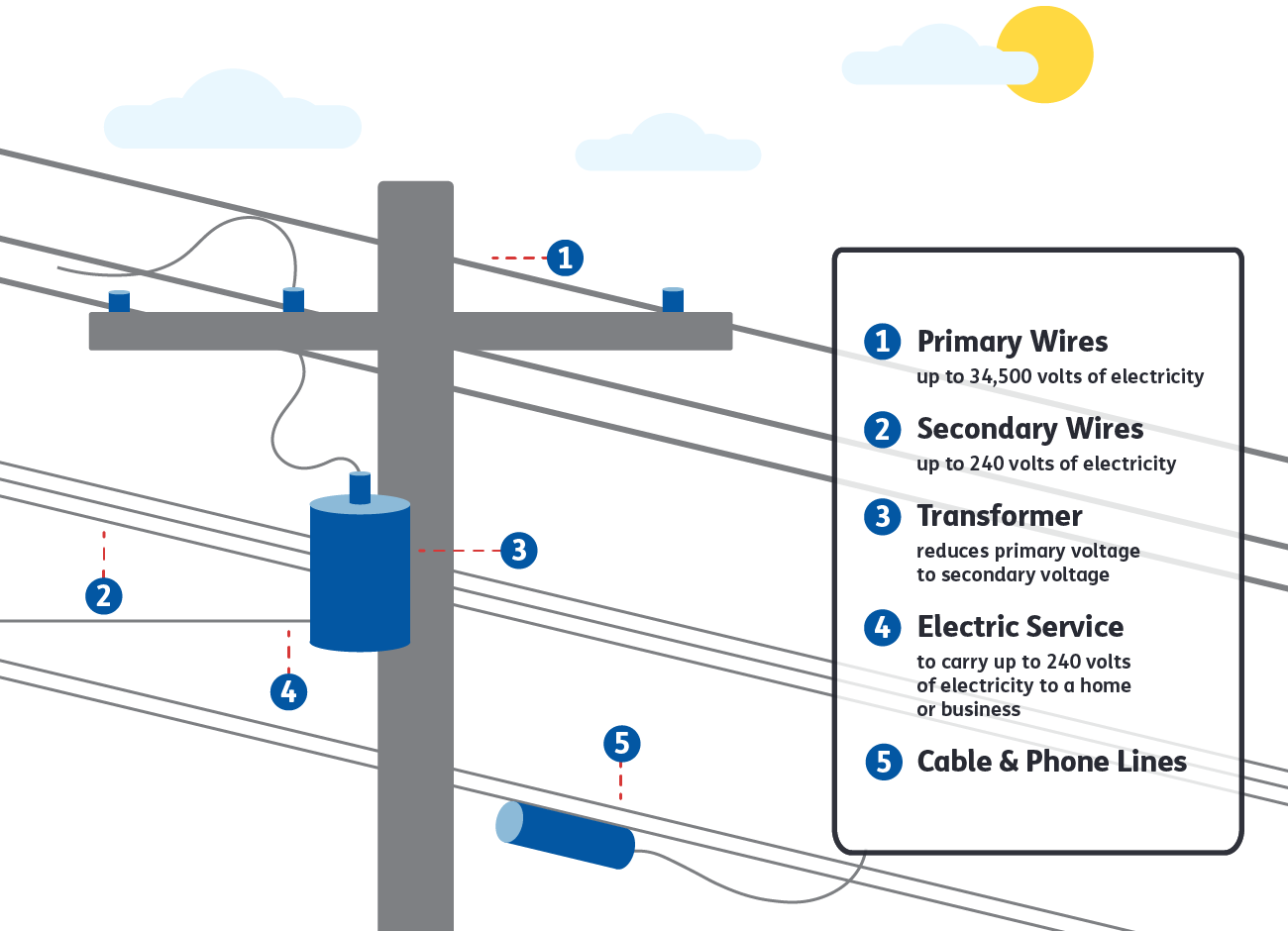 Trimming around sub-transmission lines
Transmission vegetation management refers to maintenance of Unitil's rights-of-way. The transmission system is the "backbone" of our electric system. Tree and limb contact must be completely eliminated on these lines to ensure continuous service.
The company's right-of-way maintenance program is based on Integrated Vegetation Management (IVM) principles and practices. IVM is defined as a system of managing plant communities by which vegetation managers identify compatible and incompatible vegetation, consider action thresholds, evaluate control methods, and select and implement controls to achieve specific objectives.
Unitil can identify significant risk trees, or hazard trees, that pose a threat to the electric system. We want to remove high-risk trees before they fall and affect your service and safety.
For Unitil-initiated routine work only: Unitil notifies you if a tree on your property has been identified as a hazard. A qualified Unitil contractor removes the tree for free. Branches and brush are chipped and large wood is cut into manageable lengths and left for homeowners. Stumps are left intact.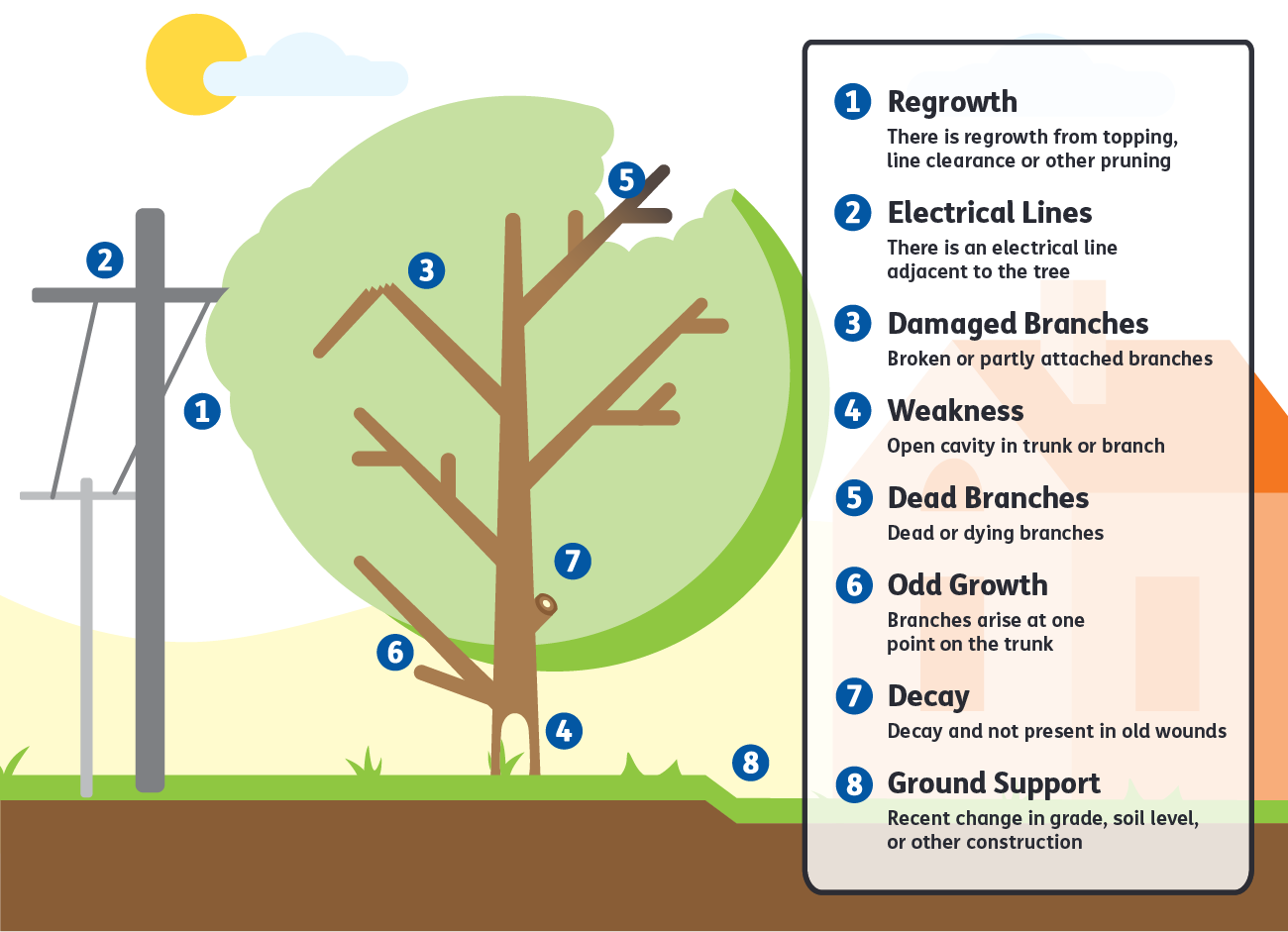 Some of the things we look for:
Regrowth — there is regrowth from topping, line clearance or other pruning.
Electrical lines — there is an electrical line adjacent to the tree.
Damaged branches — broken or partly attached branches.
Weakness — open cavity in trunk or branch.
Dead branches — dead or dying branches.
Odd growth — branches arise at one point on the trunk.
Decay — decay and rot present in old wounds.
Ground support — recent change in grade, soil level or other construction.
Please note: If a tree or limbs are cut down as part of an emergency call, the debris and wood are left for you to remove.
Also note: If you, or your tree contractor, are pruning or removing a tree near power lines, Unitil will disconnect the electric service and reconnect the service free of charge, after tree work is completed. Please schedule by calling 1-888-301-7700.
Did you know?
Unitil's right-of-way maintenance program is based on a specific set of environmental principles and practices called Integrated Vegetation Management (IVM).
Storm Resiliency Program
Proactive pruning for more reliable service
Unitil performs scheduled enhanced tree pruning work to help increase our electric system's resiliency during a major storm. Your consent to this important tree work can help prevent power outages!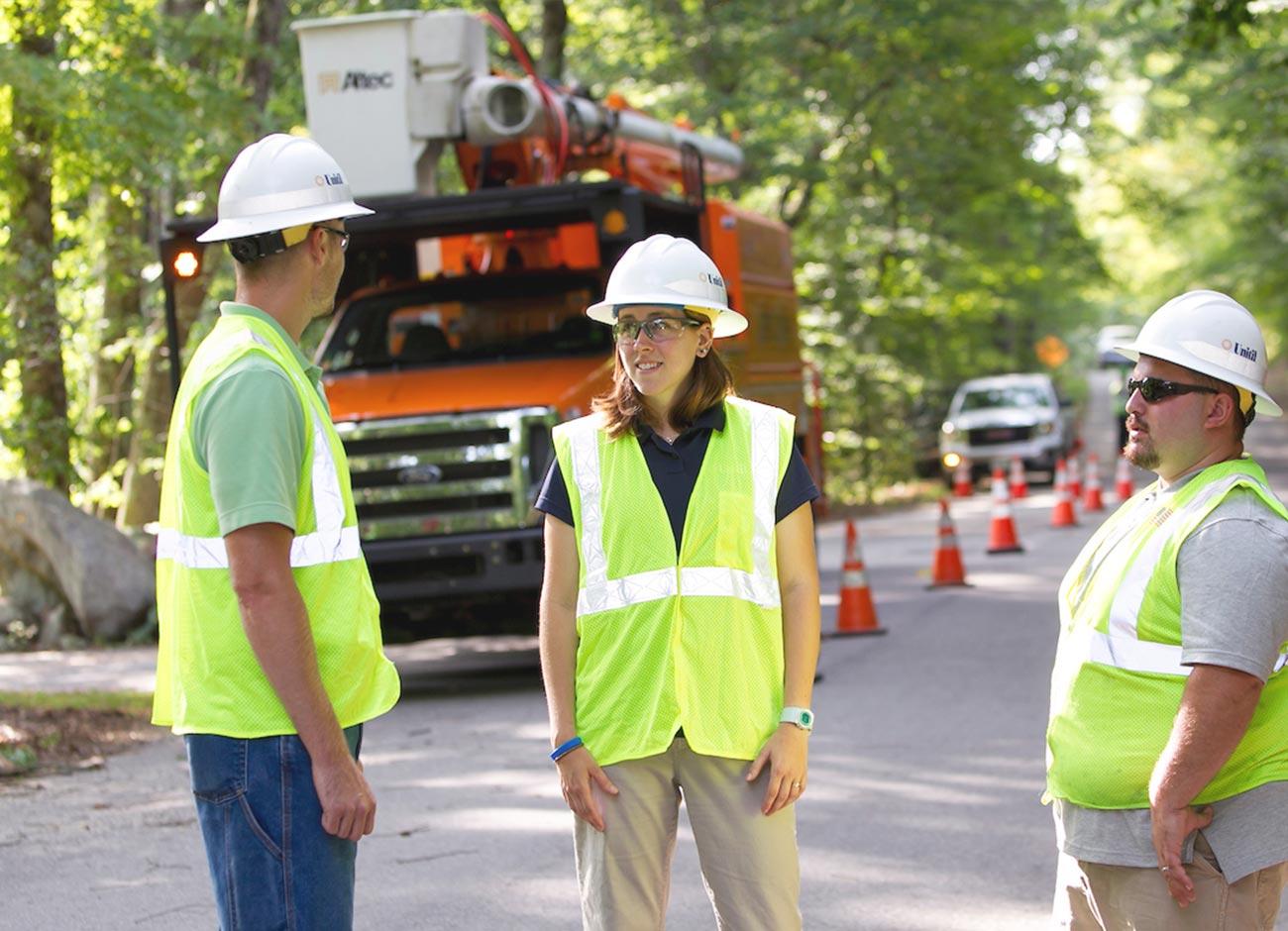 Energy-saving trees
We offer free replacement trees to residents who grant permission for trees on their property to be removed as part of our Storm Resiliency Program. These trees allow you to save money and conserve energy when strategically planted around your yard.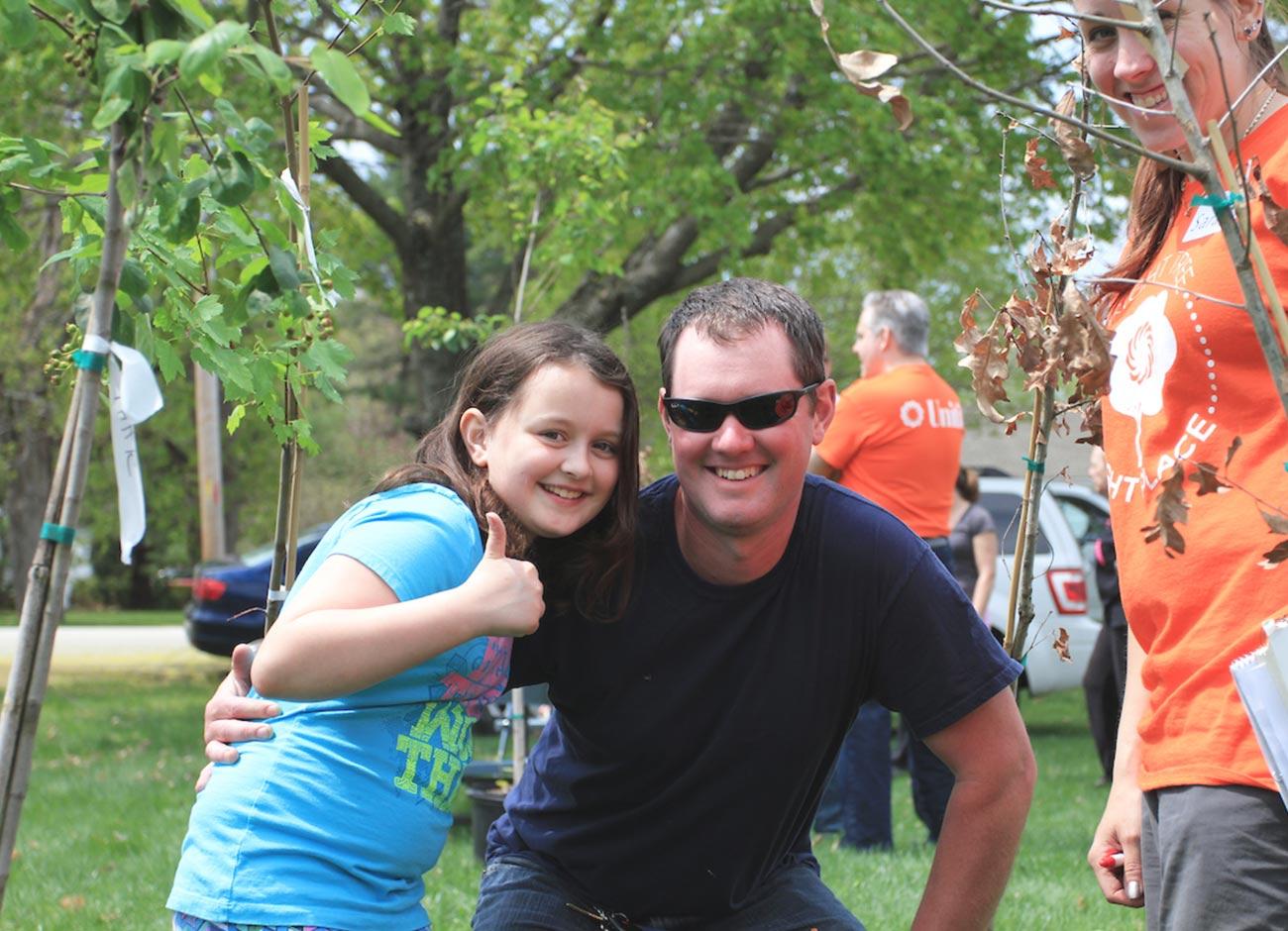 Our Equipment & Your Property
What about the lines on your property?
It's your responsibility to keep trees clear of the electric service line that runs from the pole to your house. Stay at least ten feet away from these energized lines and don't attempt to prune trees or branches around them on your own!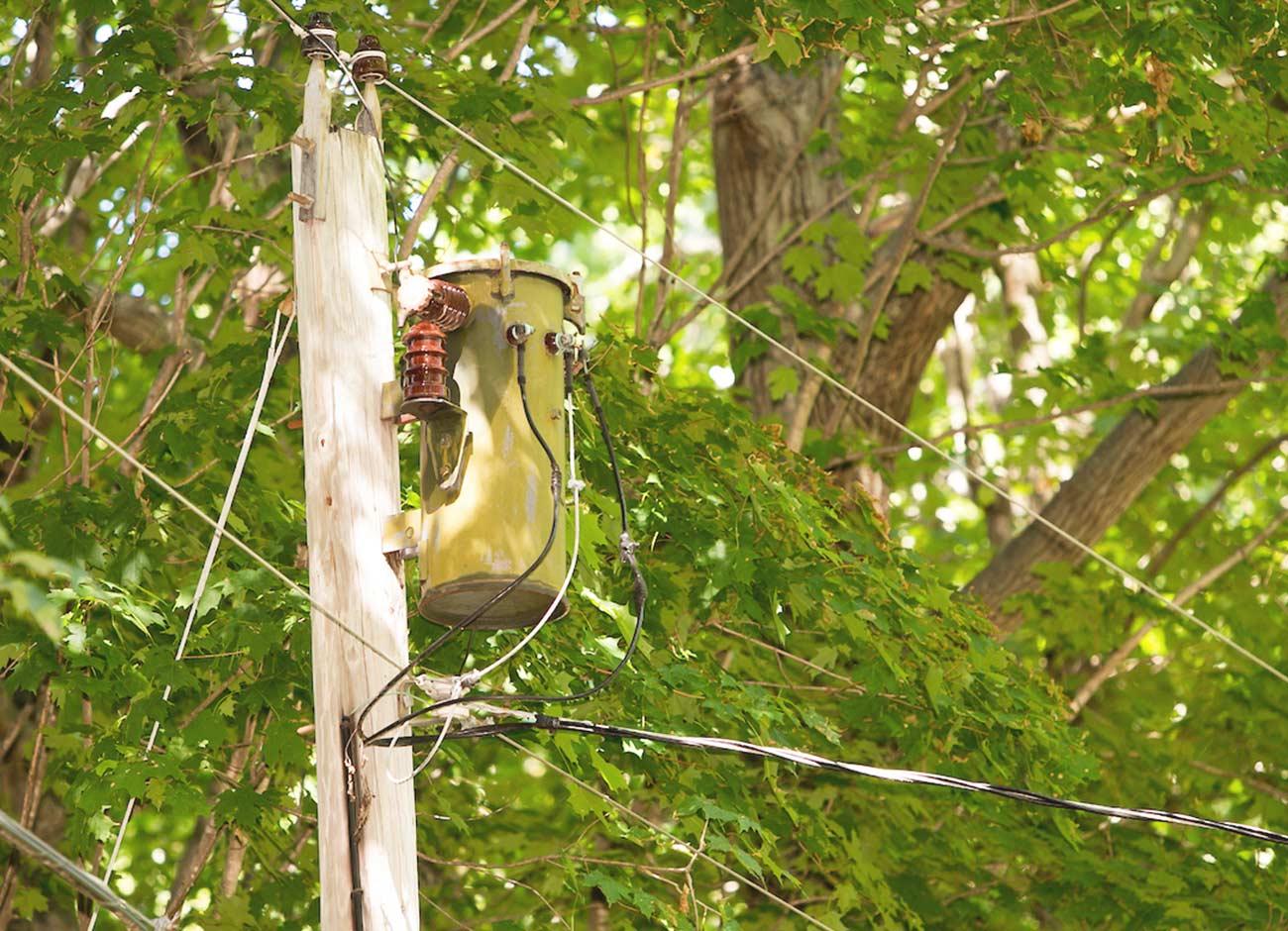 Pruning or removing a tree near power lines?
Unitil will disconnect the electric service and reconnect the service after tree work is completed, free of charge. Please schedule by calling.
Frequently Asked Questions
Why does Unitil prune service areas on cycles?
Pruning cycles allow us to control re-growth over a consistent percentage of a service territory and ensure that all areas are maintained over the same time period. Learn more about our tree trimming practices.
How does Unitil classify hazard trees?
Hazard or danger trees are dead or dying trees or limbs that are mechanically unstable or biologically unhealthy and pose a threat to our electrical facilities. We try to identify and remove these trees as early as possible.
How does Unitil handle tree work after a storm?
Tree crews are an integral part of outage restoration during and following storms. We work with our tree contractors to reserve resources ahead of major storms, and communicate with crews during and after power restoration to address hazard trees and other compromises to our system.
Tree debris is not removed during or after storms; this is the tree-owner's responsibility. Any debris that is a result of our standard trim cycles is removed or put through a chipper. Pieces not fitting into the chipper are cut into manageable lengths and left for the owner or designee.
We don't remove debris after our tree or line crews remove branches or trees during unscheduled outages and other emergencies.
Why doesn't Unitil take away cut wood?
We don't take cut wood away because it has value and belongs to homeowners. It may be able to be sold if you don't want to keep it yourself.
Why won't Unitil put lines underground to avoid tree pruning?
While putting the lines underground sounds like a safe and aesthetic alternative to pruning, it's not always the answer. Burying electrical lines is expensive and may lead to longer outages and more difficult repairs in the event of failure. Trees can still be damaged since roots are often impacted by underground work as well.
Dedicated to supporting communities and the environment
Our forestry team participates in town, community and school tree planting and education events like Arbor Day and Earth Day. Our Certified Arborists can participate in your event. We're happy to work with you!