Keep yourself, your family and your pets safe.
A gas stove or generator are highly desirable appliances, but it's important that all your gas appliances are properly installed and maintained in order to keep carbon monoxide from getting trapped inside. Carbon monoxide is a natural byproduct of gas appliances, including generators, making it essential to have proper ventilation to prevent the carbon monoxide from staying in your home.
Carbon monoxide is a colorless and odorless gas and can cause dizziness, nausea, and red lips, and prolonged exposure requires immediate medical attention. If you have gas appliances, be sure to keep your vents clear of snow and debris. Watch for things like excess humidity or condensation, stale indoor air, soot or water collecting around appliances or vents or yellow or flickering flames as this may indicate an appliance problem.
Installing a carbon monoxide detector is important to help detect this odorless and colorless gas before it becomes a dangerous concern.
Generator Safety
When the power goes out
Generators can help in a bind, but it's important to be aware of the hazards of using generators:
Visit FEMA's website for tips on how to safely use generators and minimize these hazards.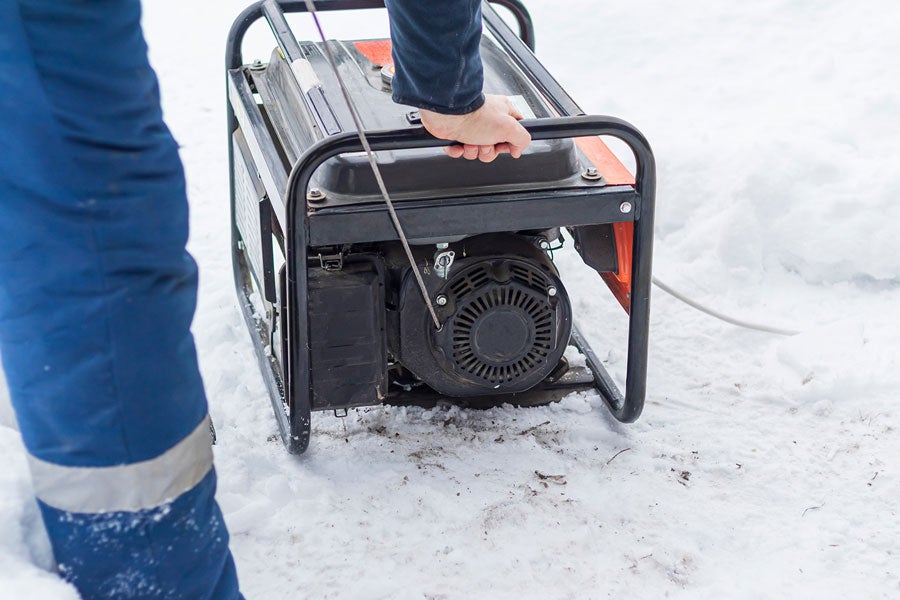 Esta información es importante.
Por favor haberlo traducido.
Cette information est importante.
S'il vous plaît veuillez faire la traduction.