When you need non-emergency pruning or removal of a tree with the potential to affect your service.
Requesting tree trimming from Unitil is easy. Here's how:
Mark the tree that needs pruning or removal—tie a ribbon, or whatever's handy.
Call Customer Service at 1-888-301-7700 and leave a preferred callback phone number so we can ask you questions about the desired work. If our work requires consent, we'll always ask first—either by email with electronic paperwork, or verbal consent.
Due to COVID-19 protocols, our Forestry personnel will not be knocking on your door. If we have any questions, we will be contacting you by phone. Please respond promptly to any work verification emails or calls.
Generally, you don't have to be present while we work, but if you are, please practice social distancing by keeping at least six feet away.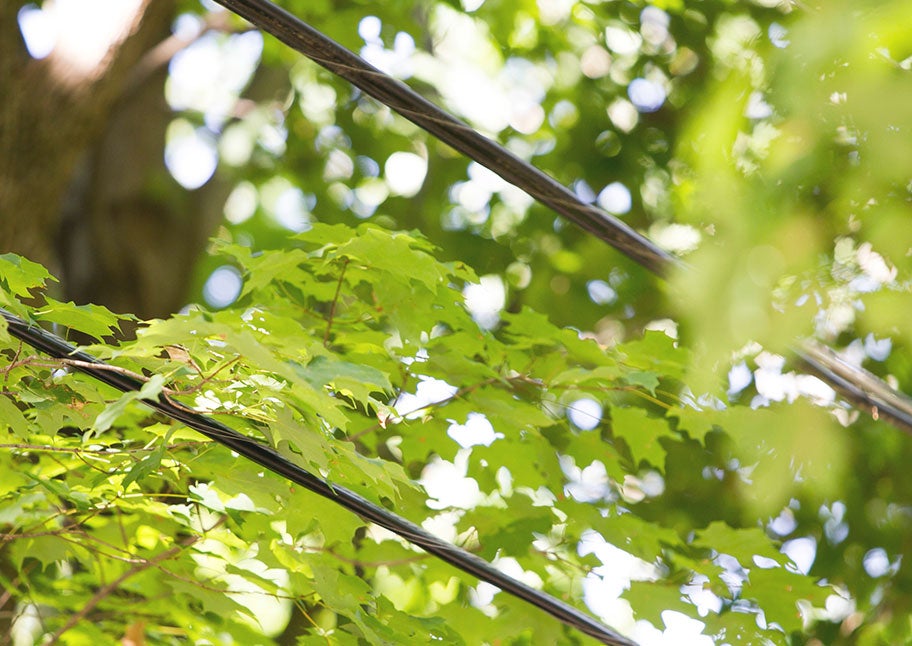 Have you come across a fallen or hazardous tree?
And it is affecting nearby electric equipment?
Tree Trimming
Proactive pruning for more reliable service
Unitil's Forestry division is headed by arborists and tree enthusiasts, who you might see on your street performing scheduled pruning work to increase our system's reliability. We also offer tips for energy-saving landscaping in your own backyard.