Same bill, new look
Designed with your feedback in mind
We've redesigned your Unitil bill with a new look and feel that highlights key information and is easy to read and understand. You will see these updates on your April bill.
What goes into your monthly statement
Discover what each item on your bill means and how they fit together to create your full energy footprint.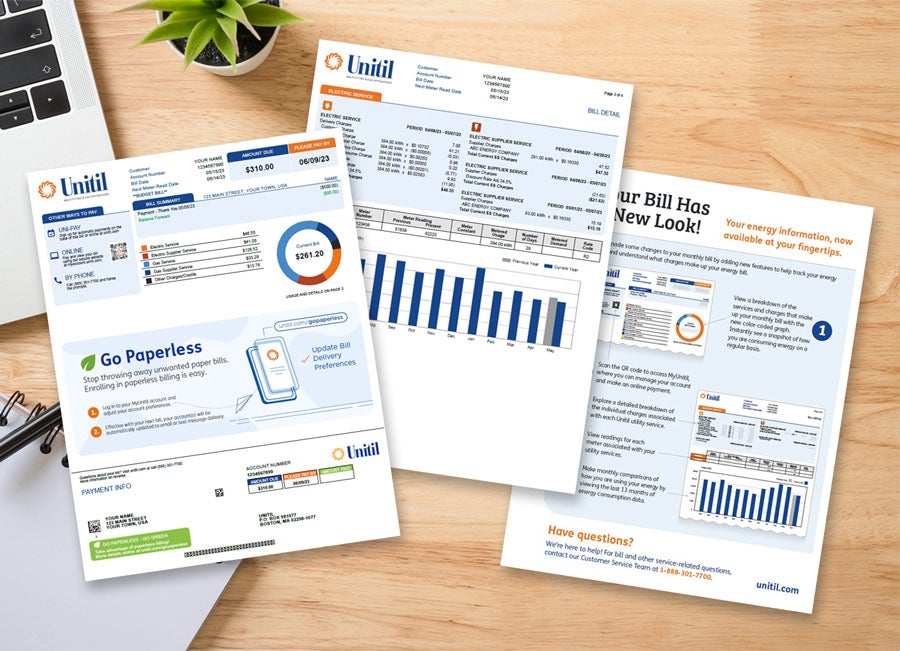 Attention Business Customers
Beginning on June 1, 2023 a 2.65% processing fee will be placed on customer payments made with Commercial and/or Corporate Credit Cards.
Manage Your Energy
Take control of your energy usage and notifications.
Frequently Asked Questions
Pricing & Rates
Understanding energy rates
There are many factors that impact energy rates and cause them to change over time. Your utility bill includes distinct categories for different services. The rates for each category are determined in different ways.