Stay safe around water and your utility equipment.
Flooding and standing water in your home can pose serious hazards to your personal safety and property. Wet electrical wiring is extremely hazardous, and flooding can be harmful to your natural gas service equipment.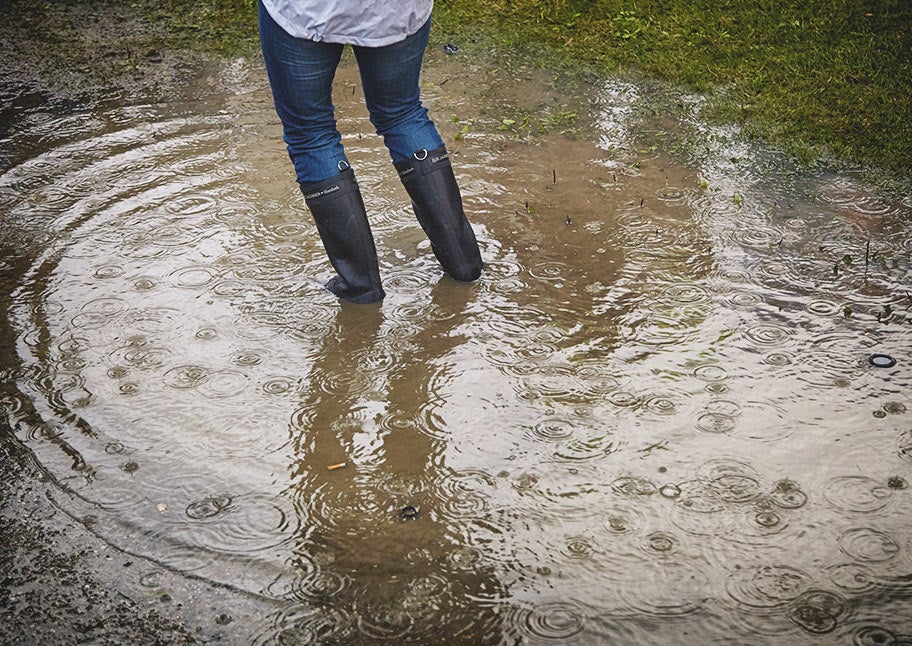 If your basement or other enclosed space has standing water, shut off power to all appliances in that location ONLY if you can do so safely. Safety hazards can include a service panel surrounded or affected by standing or running water or loose wires, which should be considered "live". Never attempt to remove fuses, switch open circuit breakers or operate switches while you are touching water. Do not use fishing waders, rubber boots or household rubber gloves to insulate from electricity, as these barriers will not provide sufficient insulation to protect you from an electric shock.
If your home uses natural gas, flooding can present a hazard to your service and equipment. If you notice a strong gas odor or if there is other evidence of a natural gas leak (such as water being blown around your gas pipes or a hissing sound), immediately leave the area and call 911 and then Unitil. Do not attempt to turn off your gas and avoid using any electrical devices, including cell phones and light switches in your home, as these could cause a spark and ignite the gas in the air.
The appropriate jurisdictional inspector must inspect all electrical wiring in buildings that have been partially or fully covered by flood water before being put into service again. Contact a qualified electrician immediately to respond to the electrical concern with a flooded space.
If your natural gas service is shut off at the meter, do not attempt to turn it back on. Contact Unitil at 1-888-301-7700 to restore gas service, as a professional will need to relight your pilots to prevent a build-up of natural gas inside your home.
After a flood, if water levels were high enough to cover the gas meter, please call Unitil to have your meter and regulator checked before using your gas system. Flood waters may have shifted your home or caused other stresses to the natural gas piping, which could make a gas leak more likely.
If flooding has been severe, natural gas appliances should not be used until they are inspected by a qualified heating contractor, plumber or appliance repair professional. Note, however, that the cost of restoring some appliances to a safe operating condition may exceed the cost of a new appliance.
Do not attempt to place natural gas appliances back in service. A qualified heating contractor, plumber or appliance repair representative will check, clean, repair and pressure test all gas pipes, which may have been clogged with mud or debris.
Damage may also occur to switches, controls, thermostats, furnace heat exchangers, burner and pilot parts and result in rusting metals parts. A qualified heating contractor, plumber or appliance repair representative must perform any reconditioning or repairs to natural gas appliances.
Esta información es importante.
Por favor haberlo traducido.
Cette information est importante.
S'il vous plaît veuillez faire la traduction.