Stat Grid Items
178
Streetlights replaced
72%
reduction in kWh annually
33
fewer tons of carbon emissions
Image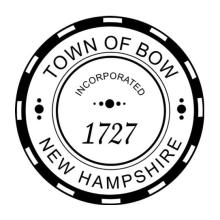 Over the last few years, the town has undertaken several projects designed to improve energy efficiency, lower utility costs, and decrease the town's footprint.
David Stack
Bow Town Manager
Main project details
Realizing the potential for savings and environmental benefits, the town of Bow carried out a streetlight replacement project that converted all Metal Halide and High Pressure Sodium lamps to LED fixtures.
The more energy-efficient lighting will reduce the total number of kilowatt hours used each from 75,987 to 21,169 and carbon emissions by nearly 33 tons. While the net investment for the town was just over $50,000, the new energy-efficient lighting is expected to result in a 25% reduction in electricity costs - or about $10,000 a year. Unitil provided energy efficiency incentives and a zero-interest loan to help cover the costs, but proceeds from the savings will fund the total project over a five-year period.
The new fixtures are expected to be operational at nearly full light output for over 20 years and will offer better quality of light compared to other light sources.
Unitil worked with the town and Affinity LED Lighting of Dover, N.H., on the conversion and also permanently removed 32 fixtures that were shut off several years ago to reduce the town's costs.