Unitil employees collected over 200 boxes of diapers, wipes, and bottles of ointment last month to benefit local communities. This included over 2500 individual diapers of varying sizes.
"We are so fortunate to work with individuals who genuinely want to support their co-workers and the communities they work in. I heard so many touching stories on why this diaper drive was important to people and equally touching stories when the donations were shared with the communities around us. Thank you to everyone for their generosity."
     - Meggan Pena, Director Pipeline Safety & Compliance and Chair of Unitil NOW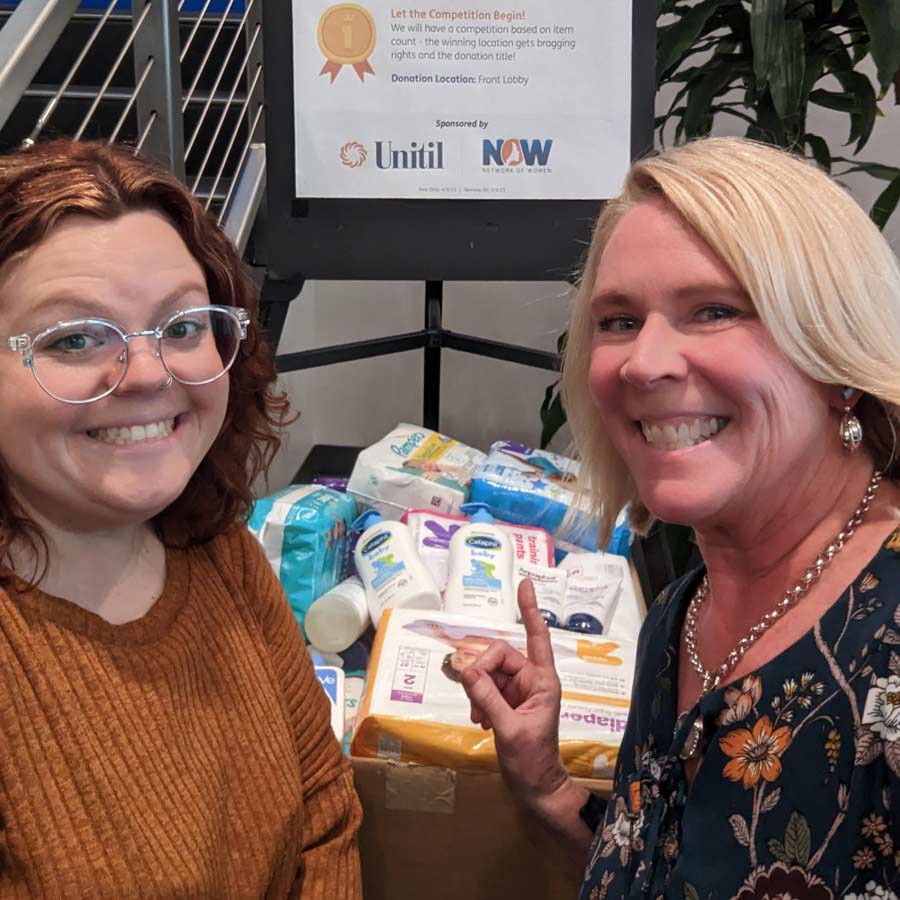 The April Diaper Drive was hosted by the Unitil Network of Women (NOW) Employee Resource Group, who will be distributing these items to programs serving families throughout Unitil's service territories including:
The Diaper Pantry in Gardner, MA
The Diaper Pantry in Concord, NH
Family Promise in Exeter, NH
New Generations in Greenland, NH
Maine Needs in Portland, ME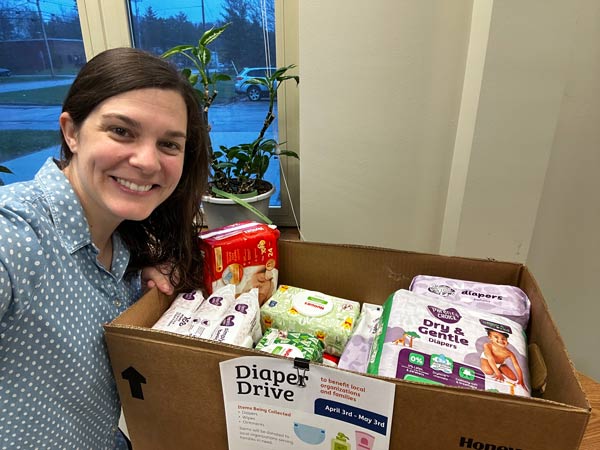 ​
​
We are proud of the contributions and community stewardship of our Unitil employees and look forward to seeing more great things to come from this Employee Resource Group.
About Unitil NOW (Network of Women)
Unitil NOW is an Employee Resource Group founded in 2022. Unitil NOW has 64 members focused on the central values of our organization (Respect, Integrity, Stewardship, and Excellence) and promoting women within the Company and communities we serve. Their vision is to transform and evolve the way women are represented and supported within Unitil. Women investing in women to create an environment that celebrates their unique contributions, champions their professional and personal growth, and fosters experiences in which all women can thrive.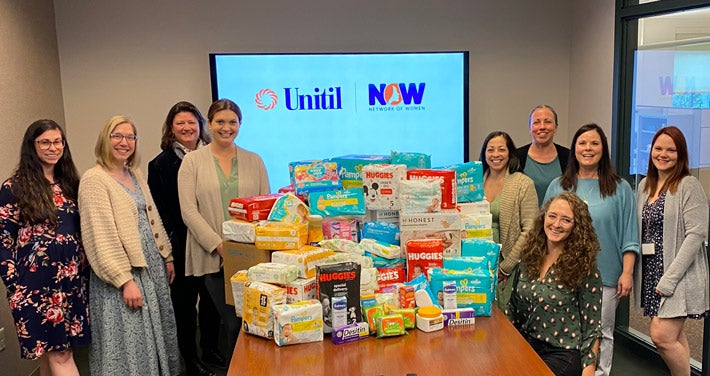 ​