Massachusetts and New Hampshire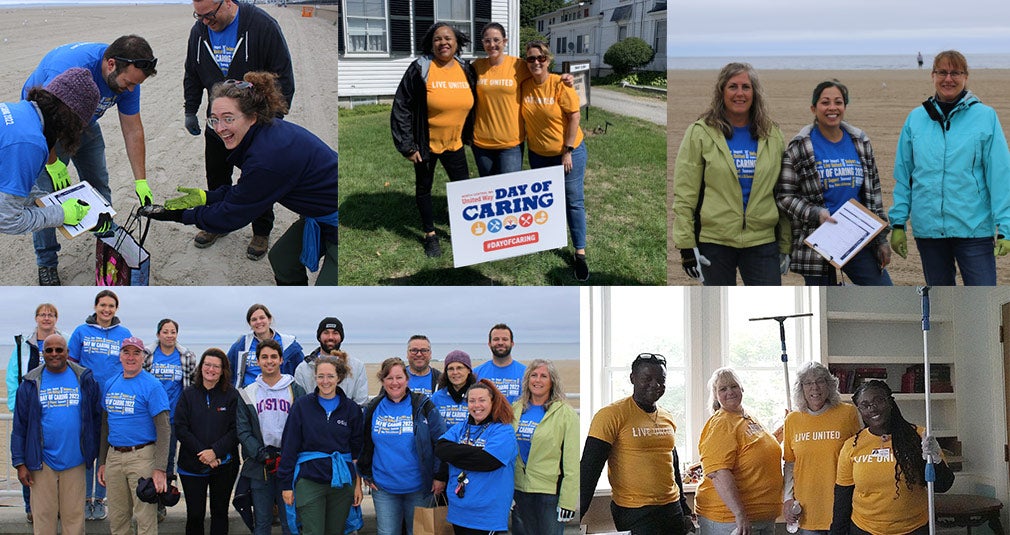 In September, Unitil employees joined over 500 area volunteers to participate in the 27th annual United Way Day of Caring throughout New Hampshire and Massachusetts. Coordinated by local United Way chapters, volunteers helped rake, paint, and clean up where needed.
Our Massachusetts Day of Caring volunteers headed out to a few different sites and participated in activities such as:
Cleaned and organized items as well as helped with event photography at the Westminster Historical Society.
Cleaned and painted at Clear Path for Veterans.
Cleared brush and weeds in Gardener, MA.
"Your whole team made a real impact and were wonderful to work with." - Kory Eng, President & CEO - United Way of North Central Massachusetts
Our New Hampshire volunteers headed over to Hampton Beach to participate in our first-ever beach cleanup with Blue Ocean Society for Marine Conservation. Working with other seacoast area volunteers, 5000 individual pieces (over 50 lbs) of trash were collected and inventoried. Blue Ocean Society for Marine Conservation will use the data collected in their research.
A huge thank you to all of the Unitil volunteers who took time out of their day to lend a hand during this year's Day of Caring. We look forward to continuing our partnership with the United Way to help our neighbors and build stronger and more sustainable communities for years to come.
About the United Way:
United Way develops, supports and works in groundbreaking partnerships to build a community where people working side-by-side create stability, well-being and opportunity for all of us. Learn more about United Way and Unitil's partnership.