Hampton, NH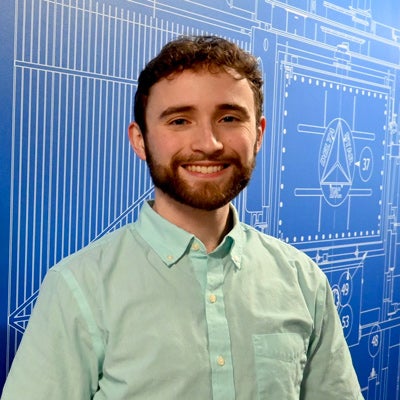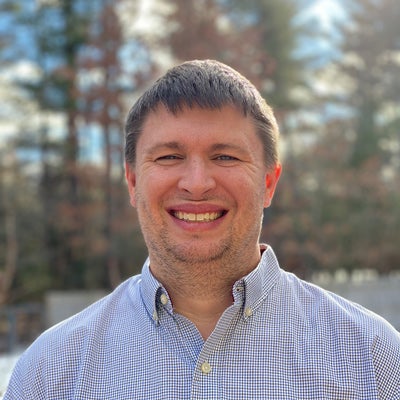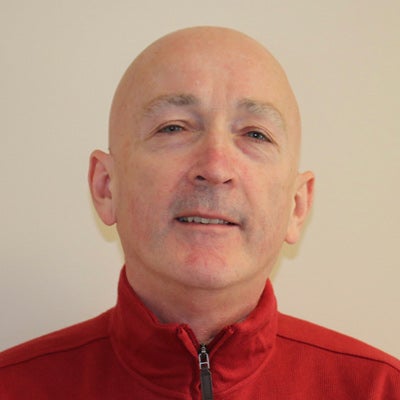 Tyler Vrettos was the type of kid who was always curious about stuff.
"I would take apart my game consoles and try to see how they worked on the inside," he recalled.​
While growing up in South Hampton, N.H., Vrettos said he and his father would often run off to investigate whenever their power went out.
"We would get in his van and we would drive out to try and find what was causing the outage," he said. "We got pretty good at it."
That curious young mind has now led the 2022 University of New Hampshire graduate down a career path as a distribution engineer at Unitil. Vrettos is among the utility company's many engineers who are being celebrated during National Engineers Week, which is held from Feb. 19 to Feb. 25 as a way to recognize the vital contributions that engineers make to our world, raise awareness of careers in engineering and technology, and highlight the importance of education to maintain a strong engineering workforce in the future.
"Our engineers who work on both the electrical and natural gas sides of our business possess a unique set of skills and play a vital role in providing safe and reliable energy to our customers," said Unitil Vice President of Engineering Kevin Sprague. "We appreciate the work they do and we hope they can inspire the next generation of engineers that will be needed as we work toward creating a more sustainable future."
At Unitil, Vrettos' job responsibilities include studying circuit performance and helping to develop projects designed to minimize outages and prevent low voltage or overloading of conductors and equipment.
He joined the company one day after graduating from UNH, where he earned his bachelor's degree in electrical engineering. It was his senior project on a water wheel that charged a phone like a hydroelectric generator that caught the eye of Unitil Principal Engineer Jacob Dusling.
Dusling was a judge for the senior project and was so impressed by his skills and problem-solving mentality that he encouraged Vrettos to apply for the job opening at Unitil. A 19-year employee with the company, Dusling oversees short- and long-term planning of Unitil's electric system and manages specialty projects.
Much like Vrettos, Dusling had a keen curiosity about how the world works that also made him well-suited for a career in engineering. "I was always a math and science type of kid in high school," he said.
But a job at a utility company wasn't always where he thought he'd end up. After graduating from high school, Dusling was leaning toward a career in architecture, but chose to attend UNH as an undeclared engineering major, where he was exposed to various areas of study in the field.
"It pulled me toward the electrical side and that's where I settled. I really knew nothing of the power industry all through school until my senior year when they had a power engineering elective and I needed one more course. That's the one that fit into my schedule," said Dusling, who also chose to intern at a utility company.
His college adviser eventually steered him toward a vacancy at Unitil. "We're small, but you get exposed to everything. As you grow they listen to what you like to do and they tend to give you those types of tasks. They let you dabble in everything and find your niche," Dusling said.
For Manager of Gas Engineering Tim Bickford, the most fulfilling part of his 14 years at Unitil and 37 years working in the natural gas industry has been mentoring new engineers. "I've really enjoyed watching younger engineers, who I have trained and mentored, advance and progress through the company," he said.
Like others in the industry, Dusling has seen the changes over the last several years as utility companies work to accommodate the addition of solar, electric vehicles, energy storage and other sustainable options to the landscape.
"The industry is rapidly changing and the amount we need to learn and adapt to is very vast. It's definitely a more intense environment than it used to be, which I think is enticing to a lot of people," he said. "I think it's also a good time to enter the field because in a lot of cases you're entering on the ground floor of where all of this new technology is starting. You're engaged in its development and deployment as opposed to it being already done and you're just maintaining it."
For more information on how Unitil supports STEM education (science, technology, engineering and mathematics), visit https://unitil.com/community/stem-education.