Exeter, NH
Unitil Corporation will host its 3rd Annual Veterans Day Career Fair on Nov. 8 as the company aims to attract more veterans seeking job opportunities in the utility industry.
The event is open to the public and will be held from 12 to 4 p.m. at Unitil's Seacoast operations facility at 30 Energy Way in Exeter, N.H. Veterans and others will have a chance to meet with company representatives to learn more about culture, benefits, and employment options that could put them on a new career path.
"While this event is open to anyone interested in exploring jobs in the utility industry, we believe it's a great way to address the challenges of attracting military veterans who we have found often share many of our company's core values, but are in high demand and can be difficult to find," said Unitil External Affairs Manager Alec O'Meara. "It's important for our service members to know that the values and skill sets they possess may align nicely with the employment opportunities here and the inclusive workplace environment we've created."
Unitil was recently recognized as one of New Hampshire's top employers. For the second straight year, the company made Business NH Magazine's list of Top 25 best companies to work for in the state, coming in at No. 2. Among other things, Unitil offers flexible work schedules; competitive 401k match and additional company contribution; generous HSA contributions; educational assistance and paid training; paid vacations, holidays, parental leave and company paid short-term and long-term disability; and value added benefits, including adoption assistance, employee discount programs, and home and auto insurance.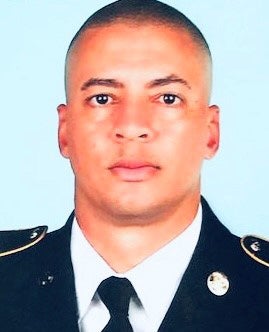 ​
Unitil employee and 17-year Army veteran Marco Rodriguez hopes others will follow in his footsteps after he joined the company a year and a half ago while transitioning from active duty to a part-time reservist in the U.S. Army Reserves. He works in the procurement and supply department.
"Obviously there was a lot of anxiety leaving that job security in the military behind, but it was a blessing when I got a call from Unitil," he said. "I can't say enough good things about how much they have tried to help me, especially when I have to report for military duty for a couple of months. There's no hesitation. I feel like I'm in a family rather than a job."
The position met his personal, professional and financial needs and eased the stress for Chief Rodriguez as he made the switch from a full-time military career to a civilian job. As a property book officer in the military, Rodriguez is responsible for solving technical problems within the area of expertise, and serves as adviser to commanders and other leaders while leading training of enlisted soldiers and commissioned officers in support of the mission. Many of the skills he learned in the military transferred over to his work at Unitil.
A Warrant Officer, Rodriguez said many younger veterans don't realize the job opportunities that exist in the private sector that could provide them with a fulfilling career. "Sometimes this type of opportunity goes under water, but when you tell them of all the options available, you see it in their faces. 'Oh really?' they ask. There is some surprise," he said.
For more information on career opportunities at Unitil, visit unitil.com/our-company/careers.