Stat Grid Items
100%
complete in Saco, Maine
100%
complete in Sanford, Maine
Image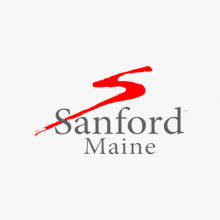 Unitil's unique TAB business model to extend services to otherwise unserved areas is to be commended… I would like to recognize Unitil as a partner in our City's economic future.
Steven Buck
City Manager, Sanford, Maine
Main project details
Through its unique model in which Unitil builds and commissions the projects, TAB allows new customers immediate access to natural gas without paying traditional upfront fees. In 2016, we installed new natural gas main lines in the City of Saco under our first TAB and then identified new areas for similar expansion.
Throughout the duration of these projects we reached out to prospective customers along the proposed new routes, to make sure everyone who had the opportunity to convert and save was aware of the opportunity.
So far, in each of the two cities where TAB is implemented, Unitil has brought natural gas access to 1,000 new homes and businesses that would not have otherwise had it.
Switch to Gas
Efficient, year-round comfort
You have enough to juggle without spending time thinking about your energy. Natural gas is convenient, reliable and low-maintenance. See if it's right for your home or business.