Image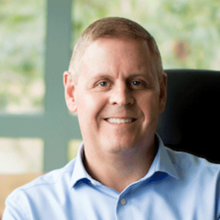 Working to keep our pipeline systems, customers and the public safe means committing to a culture of safety. We do this for ourselves, our family, our friends, our Company and our communities. We do this to provide energy for life.
Tom Meissner
President and CEO, Unitil
Main initiative details
The leadership and management of Unitil is committed to the development, implementation and maturity of a Pipeline Safety Management System (PSMS) using recommended practices released by the American Petroleum Institute. These practices establish a pipeline safety management systems framework for organizations operating hazardous liquids and gas pipelines that are overseen by the U.S. Department of Transportation. It is intended to help improve performance and be tailored to a utility's assets and the environment in which they operate.
Unitil's five guiding principles for pipeline safety are:
Goal of zero incidents — A perfect record of safety and reliability for our pipeline system. We work every day toward this goal.
Commitment to a culture of safety — A culture that promotes and embraces safety as a critical function helps to continuously improve performance.
Commitment to continuous improvement — We will be relentless in our pursuit of improving by learning from the past and anticipating the future.
Integrity management — We are committed to applying integrity management principles on a system-wide basis.
Stakeholder engagement — We will engage with all relevant stakeholders, from the local community to the national level, so they understand and can participate in reducing risk.
Initiatives
Unitil's Gas Operations division has developed and implemented an operational excellence program that utilizes functional and cross-functional teams that focus on one of eleven processes:
Leak Management / Emergency Response
Damage Prevention
Pressure Regulation
Energy Production
Gas Control
Corrosion
Control Training & Qualifications
Maintenance & Inspection
Assurance & Compliance
Construction
Integrity Management
These teams identify issues and opportunities for tracking and continuous improvement within our PSMS. The teams report to a Leadership Committee that assesses and guides the teams' efforts within the scope of the recommended practices, which then reports and reviews our program with senior leadership.