Stat Grid Items
300K+
kWh annual reduction in electric usage
3M+
kWh lifetime reduction in electric usage
$100K+
energy efficiency rebates received
Image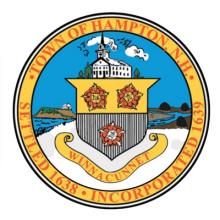 This rebate will save the town of Hampton taxpayers money in annual energy consumption costs that will compound over many years. It also serves as an incentive to continue to look for ways to implement energy efficiency.
Jennifer Hale
Director of the Hampton Department of Public Works
Main project details
As part of the first phase of a comprehensive wastewater treatment plant improvement project, the town of Hampton made several key upgrades that included the addition of new LED lighting, energy efficient HVAC equipment and blowers for the aeration system, and variable frequency drives, which ramp up and down the motors that run the plant to match effluent in-flow rates.
Unitil provided more than $100,000 in energy efficiency rebates through NHSaves - a collaboration of New Hampshire's electric and natural gas utilities that offers customers information, incentives, and support designed to save energy, reduce costs, and protect the environment.
The upgrades will allow the plant to use less energy, reduce annual operating costs, and improve its overall performance. The plant is expected to reduce its annual kilowatt hours by 305,276 with a savings of 3,052,760 kWh over the lifetime of the equipment. The project also resulted in fewer chemicals that needed to be used to treat effluent.