Stat Grid Items
100%
of project cost covered by rebates
70%
electricity reduction
22%
natural gas reduction
1,400
lighting fixtures replaced
Image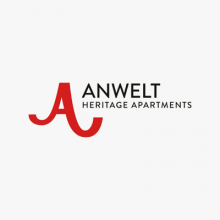 In addition to using less energy, the maintenance will be easier and the ceiling fans will make a huge difference in the comfort of residents.
Jeanne Ingram
Property manager, Anwelt Heritage Apartments
Main project details
The 86-unit apartment complex on Oak Street worked on upgrading its hot water heating systems and lighting to reduce its energy consumption. Hot water was previously heated by the boiler system, which was inefficient because it fired up every time a resident needed hot water. Two new energy efficient hot water heaters and storage tanks were installed, saving 1,734 therms of natural gas annually (approximately 22 percent).
As part of the comprehensive energy efficiency makeover, more than 1,400 lighting fixtures and fans were also replaced. The old lighting ballasts and bulbs were difficult to change and weren't energy efficient. The lighting upgrades saved 262,990 kWh of electricity annually, (approximately 70 percent, or equivalent to the total usage of 36 homes).
The overall project cost was $374,537 with a 100 percent energy Mass Save® rebate from Unitil, so the property owner and residents realized immediate savings.