Stat Grid Items
$6K+
saved in fuel costs per year
132K
lbs. of CO2 saved per year
$24K+
saved in the first 4 years
Image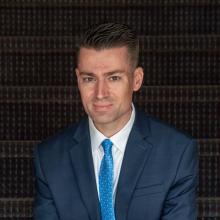 The Unitil team has been instrumental in helping to ensure the City of Saco runs efficiently. This conversion product has helped us both lower our greenhouse gas emissions while also saving money—savings that will allow us make local tax dollars go that much further.
Bryan Kaenrath
City Administrator, City of Saco
Main project details
Over a four-year period, Unitil and the City of Saco, Maine installed a modern HVAC system at the Saco Community Center and completed a natural gas conversion project at numerous other municipal buildings including the Saco police station, city hall and several school facilities.
Since the conversions, the facilities have collectively saved between $6,000 and $8,000 per year in fuel costs, largely due to reduced maintenance costs of the new gas boilers versus the previous oil boilers. The project has gleaned environmental benefits as well, with 132,000 pounds of carbon dioxide emissions saved per year—an amount equal to the annual emissions of approximately seven residential homes.
The updated HVAC system at the Saco Community Center was fitted with a cold plasma generator to help clean air pass through the building. This modern air filtration technology ensured visitors were breathing clean air when inside the facility, which was critical in making the city's pandemic response more effective. The center now also benefits from an updated air conditioning system that ensures comfortable temperatures for community events and summer camp during warmer months.