Stat Grid Items
137
LED fixtures installed
54,000
kWh annual reduction in electric usage
$53K
energy efficiency incentive
Image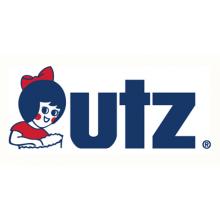 The project worked out great. Even though some of the lighting had been replaced about 10 years ago, the technology of these new fixtures has come along way. It is NSF-approved lighting, which is an independent certification standard, that not only saves energy, but makes for a much-improved work environment throughout all the departments in the plant.
Greg Krysiak
Plant Manager for UTZ
Main project details
The Fitchburg, Massachusetts' Water Street plant, which has been churning out potato chips since 1939, replaced the existing 141 fluorescent lights with 137 LED fixtures. It includes a mix of styles – high bay, recessed and strip lighting.
According to Alec O'Meara, Unitil's media relations manager, there are numerous energy efficiency programs available to businesses whether they are large or small. "In this and many cases, we proactively approach companies with ways to use energy more efficiently. But we also encourage businesses to reach out to us for ways to save energy."