Stat Grid Items
95
LED bulbs upgraded from fluorescent fixtures
23K
kWh of electricity saved yearly
$3,000+
saved in energy costs per year
Image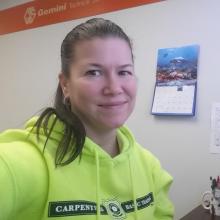 Our previous lighting meant that we were risking injury to climb up long ladders to replace bulbs. The dated fluorescent lighting was constantly flickering or going out and having to be replaced, creating a less than ideal work environment for our employees. This LED lighting upgrade has transformed our facility, helping both our employees' eyesight and the quality of their work as a result. The team at Unitil was a seamless part of this project, ensuring that we were able to utilize the rebate for this essential facility upgrade.
JoAnn Uribe
Gemini Technical Services
Main project details
Unitil partnered with Gemini Technical Services Inc. (GTS), a Bow, New Hampshire company specializing in the repair of post-production circuit boards for medical equipment. As a result of the project, GTS will save over $3,000 per year in energy costs.
The project consisted of a comprehensive interior lighting retrofit across the 10,000 square foot GTS facility. A total of 95 LED bulbs replaced the previously fluorescent fixtures, improving not only the work environment for employees but also removing the maintenance and waste associated with the previous fluorescent bulbs. The upgrades will save GTS over 23,000 kWh of electricity, or the equivalent of the energy used by approximately three houses in a year. Unitil provided more than $5,000 in support of the project, which was completed earlier this year.
As specialists in the repair of medical equipment circuit boards and computers, the day-to-day work at GTS requires superior lighting so that its employees can repair tiny circuits. With the lighting upgrades, the company can offer not only a better work environment for employees but also an improvement to their already superior repair services for customers.