Stat Grid Items
300+
fixtures retrofitted with LED lighting
67,600
kWh of annual electricity savings
$25,000
in Unitil incentives
Image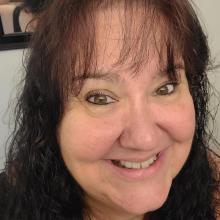 The Town of Plaistow is excited to upgrade our public safety complex with a new look and feel while also cutting costs. It is important to us that we provide our first responders with the tools and environment to run their department smoothly and to ensure tax dollars are spent efficiently. We're grateful for our continued partnership with Unitil and the opportunity to retrofit the fire and police departments with LED lighting.
Dee Voss
Special Projects Coordinator, Town of Plaistow
Main project details
The John D. Fitzgerald Public Safety Complex in Plaistow, NH, which houses both the fire and police departments, sought to reduce energy costs, maintenance costs and direct emissions by retrofitting over 300 fixtures with LED lighting.
The upgrades will save the fire and police departments a combined 67,594 kWh of electricity, or roughly the equivalent use of over nine residential homes. The project received more than $25,600 in Unitil incentives, which covered approximately 37% of the total costs, including material and labor.