In New Hampshire, we offer EasyCare service plans — easy care and protection for your home heating system, central cooling system, water heater and interior gas lines (view EasyCare brochure).
EasyCare Service Plans
At Unitil, we are committed to bringing you and your family the very best we have to offer. Warm, reliable comfort in the winter. A cool, refreshing environment in the summer. And, plenty of hot water year round. Only EasyCare can make that commitment. When a problem arises, we'll be there to fix it fast With EasyCare, you know your heating system, central cooling system, water heater, and even your interior gas lines are protected through the bitter cold of winter and the heat of summer — and that can be very comforting. So when a problem does arise... plan on us! EasyCare provides round-the-clock response from one of our highly trained technicians.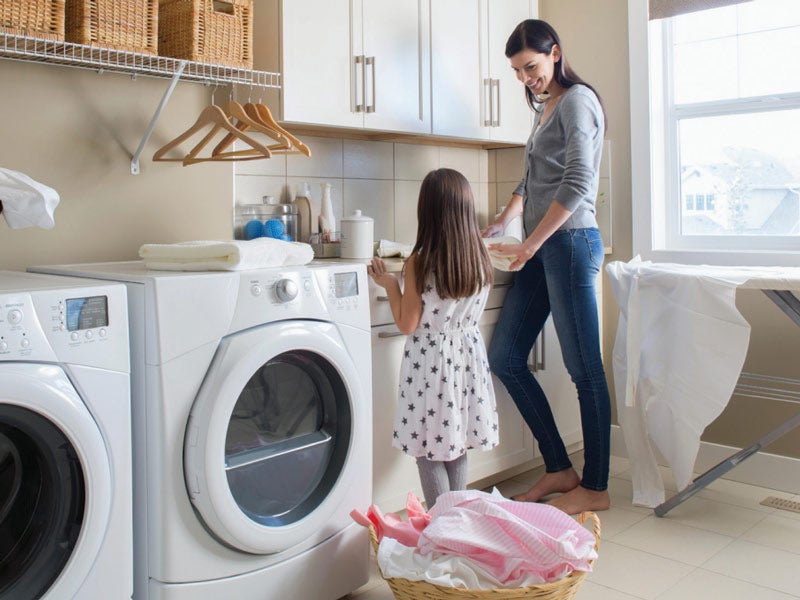 How to Start EasyCare Service
EasyCare Repair Service Plans - Terms and Conditions
What the EasyCare Heating, Central Cooling and Water Heater Plans Include:
Plans cover residential natural gas heating, water heating, and central cooling equipment, and are available only to the owner of the property ("Customer"). Commercial applications and single units servicing two or more dwelling units are excluded. Each heating system, water heater, and central cooling system (if covered) must have an individual EasyCare Plan. Services will only be provided after you inform Unitil ("Company") of a problem with your existing equipment.
For All Systems (Heating, Central Cooling, Water Heaters):
The Plan is not intended to bring noncomplying equipment into compliance with state and local codes.
At its discretion, the Company may use qualified contractors to fulfill all or any part of its obligation under the terms of this agreement. All gas piping systems must be readily accessible. Any damage caused, or costs incurred, to gain access to inaccessible gas piping systems, including restoration costs, will be the responsibility of the Customer (examples of Customer restoration costs - plaster, drywall or ceiling repair). The Company will not be responsible for replacing incorrectly sized gas piping systems. Gas appliances, appliance regulators, underground piping and pre-existing conditions are not covered by this agreement.
Terms and Conditions for all EasyCare Products: This commitment does not provide any express or implied warranties concerning existing equipment or conditions. We do promise a reliable commitment to respond to your call for service and to repair or replace parts covered by the Plan. Weather conditions and workload may affect the response time. Plan coverage becomes effective within 15 days upon approval for qualified systems.
This Plan does not cover any materials, parts or labor required as a result of flooding, fire, freezing, riots, strikes, work stoppages, any abnormal conditions, Customer negligence, or the replacement, repair or maintenance of any devices, parts or controls other than those specifically covered by the Plan. Furthermore, the Company will not be liable for damages incurred by the Customer or anyone else caused by unavoidable delays, failure to service, obsolete parts, unavailability of parts, equipment failure, weather conditions, work stoppage, strike or other circumstances beyond the Company's control.
To the fullest extent allowed by law, the Company's liability hereunder is limited to three times the amount paid under the Plan by Customer over the past 12 months and in no event shall the Company be liable for any indirect, consequential or incidental damages or lost profits. This agreement is not for the benefit of anyone other than the Company and the Customer. Repair or replacement work on non-covered items can be handled by the Company at our regular service rates or we will assist you in contacting a plumbing and heating contractor. The Customer is required to provide the Company with safe and reasonable access to the premises and appliances. The Customer is responsible for routine cleaning, maintenance and replacement of air filters, air registers, the chimney and lubrication of motors. The Company does not perform routine maintenance as part of the Plan, but does offer some of these services for an additional fee. To qualify for the Plan, equipment must be in good working condition. The Company reserves the right to inspect the equipment and/or gas piping system to determine eligibility for the Plan. The Company reserves the right to deny entrance into the Plan at the Company's discretion. The Company may refuse to provide service under the Plan with regard to equipment and piping that is not in compliance with state and local codes. No refunds will be made for Customer's cancellation of this commitment prior to Plan expiration date. Customers on installment plans are responsible for the total annual cost of the Plan they select. All amounts due to the Company, including EasyCare Fees, must be current in order to be eligible for service under the Plan. Company may cancel this Agreement with or without cause upon providing notice of cancellation. Upon such cancellation, Company shall refund all unapplied Customer payments. Customers will be subject to a late payment charge of 1.5% per month (A.P.R. 18%) for all amounts in arrears. Terms, conditions and pricing subject to change without notice.