A safer, more reliable system for coastal Maine.
Unitil is replacing older cast iron and bare steel pipes with state-of-the-art plastics, which will allow the system to operate at a higher pressure reliably. This is safer — we're replacing aging pipes before they become a concern. We're also installing additional automated shut-offs to 10,000 of our customers in the greater Portland area, to help keep homeowners safe in the event of a widespread gas outage.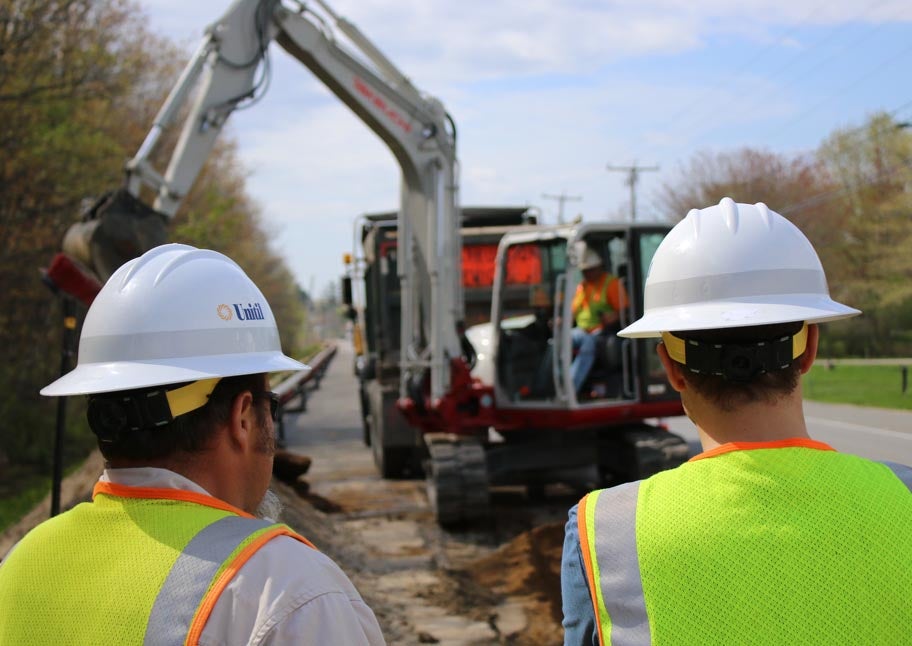 Current Project Status
As of 2021, the SURE Project is in year 11 of 14. After completion, the new pipelines will meet the growing energy demands of Southern Maine and allow the delivery of natural gas to be even more reliable and efficient.
List of streets we're working on this year (updated April 2021)
Below is a list of streets we'll be working on this year. Note that due to weather or other unforeseen issues, this list may be subject to change.
| Zone | Streets |
| --- | --- |
| Zone #1 | Forest Avenue between Homestead and Castine Avenues and all side streets and neighborhoods in between. |
| Zone #2 | Woodford Street between Hillis Street and Deering Avenue, including sections of Brighton's Corner, the Highlands neighborhood, and Woodford Corner Area. |
| Zone #3 | West End from the Western Prom to Clark Street, including everything south of and including Carroll Street. State Street between Pine Street and York Street. |
| Zone #4 | Congress Street from Brown Street to Park Street, Congress Street at High Intersection, and Forest Avenue from Congress Street to Park Avenue. |
List of streets we're working on right now (as of November 29, 2021)
Below is a list of streets we're currently working on:
Forest Glenn
Beach Street
Frequently Asked Questions
Why is there a limited window of time to switch?
Once Unitil's SURE Project upgrades are complete, we may not be able to access these gas mains to install new gas services for up to five years. Except in cases of equipment failure, access to streets paved after construction can be difficult. Unitil may not be able to obtain permits to install gas services on streets after paving is complete.
When are you coming to my street?
Our project zone map shows the proposed streets which will undergo construction this year. If your street will be affected, you will receive communications from us, but we encourage anyone who is interested in switching to gas to fill out our form today.
Do I need a new heating system to make the switch to natural gas?
What if I have privately owned underground pipes, wires or other facilities on my property?
Please call the project hotline at 1-866-821-4386 if you need to discuss the location of any privately-owned underground pipes, wires or other facilities on your property. If you are a Unitil customer, additional contact will be made to coordinate any service interruption and the possible re-location of piping and/or meters.
Will this project cause traffic issues?
Working with local Maine contractor New England Utility Constructors (NEUCO) and Patriot Mechanical, Unitil is committed to minimizing disruptions to local businesses, residents, and communities as we excavate and install new gas lines. With safety as the first priority, our teams work as quickly as possible to complete each section of work and restore roadways, sidewalks, and lawns. Because of the size and nature of the project, some disruption is expected. By communicating with communities about ongoing excavation, we hope to limit any inconvenience as we bring safe and efficient natural gas to coastal Maine.
Switch to Gas
Ever thought about switching to gas?
Don't miss your chance! Once our upgrades are complete in your area, we may not be able to access these gas mains to install new services for a period of years. Natural gas is a reliable, affordable and convenient source of energy.