What goes into your monthly statement
Discover what each item on your bill means and how they fit together to create your full energy footprint.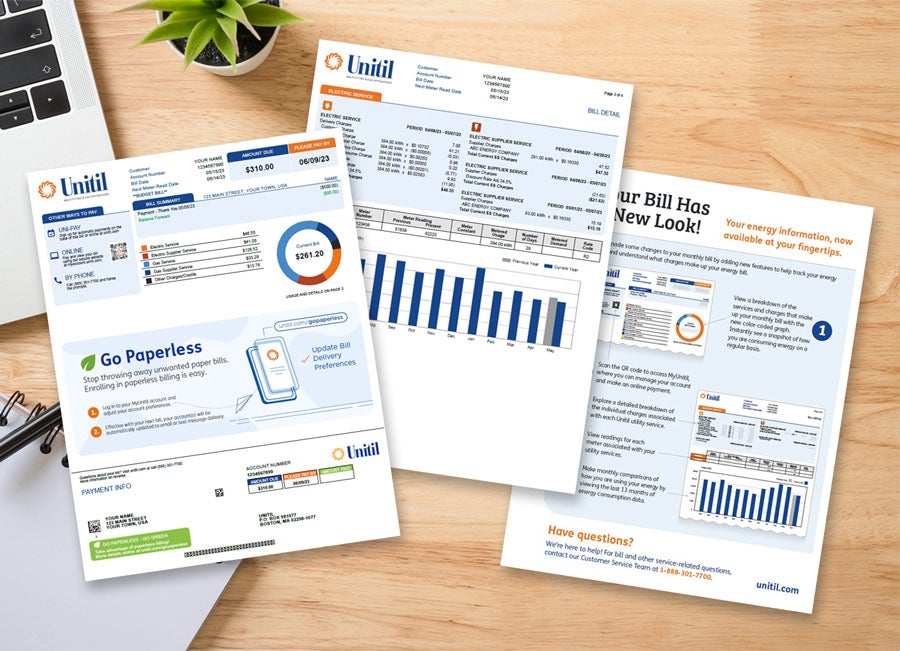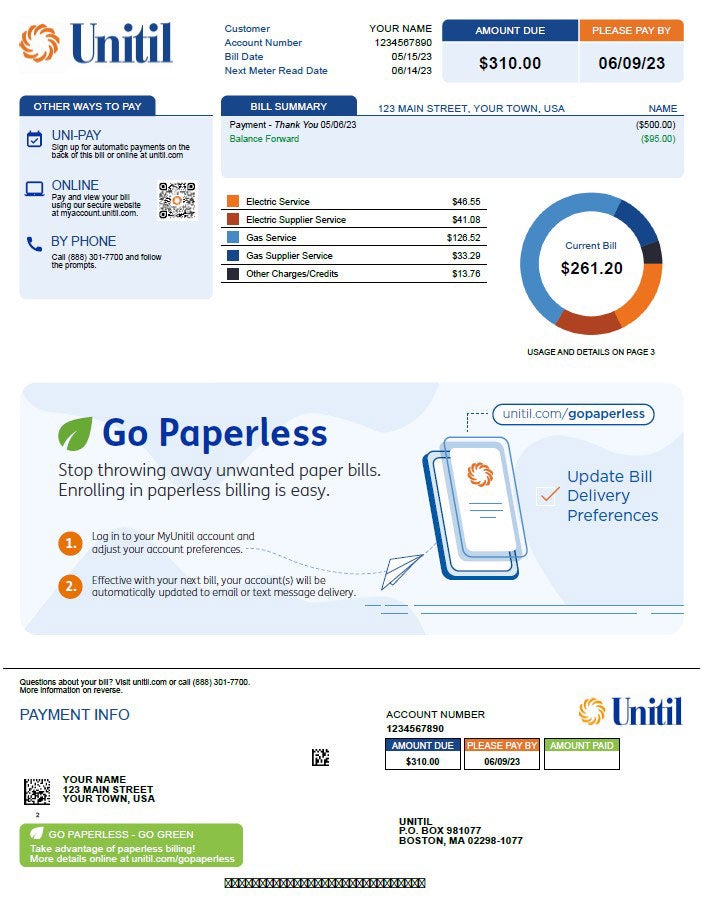 Concise
The top of your bill clearly provides key information such as your account number, the amount due, and the due date.
A Visual Summary
View a breakdown of the services and charges that make up your monthly bill with the new color-coded graph. Instantly see a snapshot of the components that make up your bill as well as how you are consuming energy on a regular basis.
Easy Access to MyUnitil
Scan the QR code for quick access to your MyUnitil account. Manage your account and easily make online payments.
Programs and Services
A portion of the front page of your bill is dedicated to communicating programs and services you may be interested in. Keep an eye on this spot for up-to-date info on a variety of items related to your account.
Mail-in Payments
Along with Uni-Pay, Online payments, or payments by phone, we've kept the classic tear-away payment slip.
Detailed Breakdown
Explore a detailed breakdown of the individual charges associated with each Unitil utility service. Start here to better understand the components that make up your bill. For a full description of these charges, please find your current rate sheet at unitil.com/rates.
Readings View
View readings from each meter associated with your utility services. Find your previous meter reading, usage, and each meter's rate code.
Usage Comparisons
Make monthly comparisons of how you are using your energy by viewing the last 13 months of energy consumption data.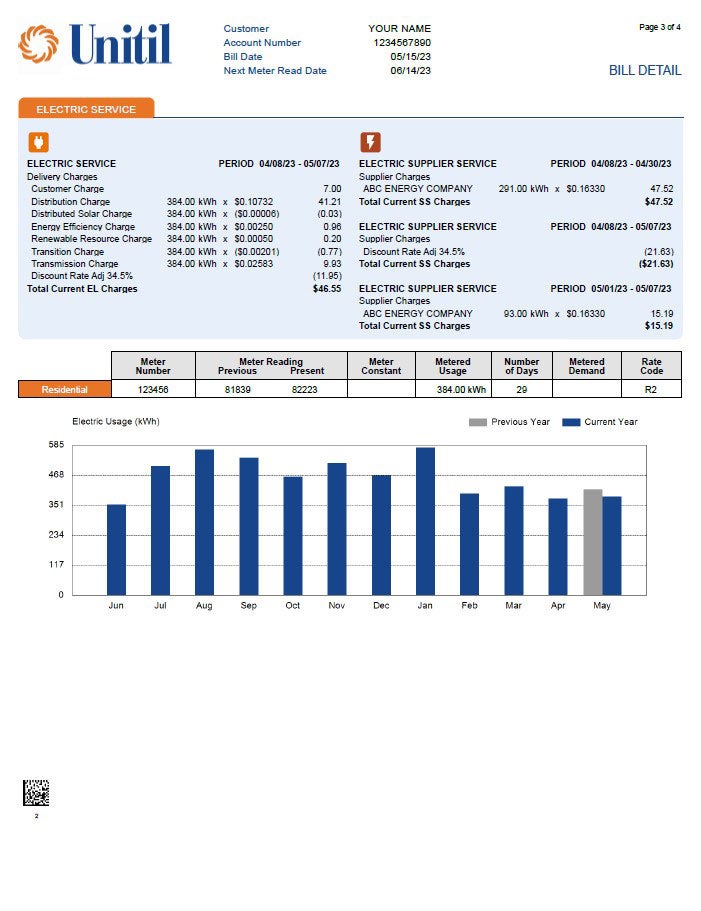 Attention Business Customers
Beginning on June 1, 2023 a 2.65% processing fee will be placed on customer payments made with Commercial and/or Corporate Credit Cards.
Manage Your Energy
Take control of your energy usage and notifications.
Frequently Asked Questions
Pricing & Rates
Understanding energy rates
There are many factors that impact energy rates and cause them to change over time. Your utility bill includes distinct categories for different services. The rates for each category are determined in different ways.
How to Read Your Bill
Your monthly energy statement can be confusing — let's break it down.
Please choose your customer type, state and service and click Show Results to view definitions for the parts of your bill.